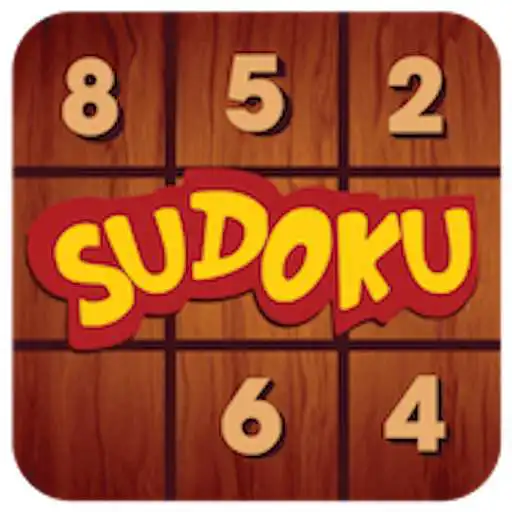 Sudoku: Brain Challenge
The official app &amp game
Distributed by UptoPlay
SCREENSHOTS
DESCRIPTION
Use UptoPlay to play online the game Sudoku: Brain Challenge.
Sudoku is a unique, fun, excellent and addictive game in the puzzle game world. Sudoku turns android device into a mobile puzzle and a gaming hub. Sudoku will enable you to test your smartness, logical and reasoning skills through its great features. Playing Sudoku daily will help you to improve in your concentration and overall brain power.

Sudoku offers fun and exciting puzzle game that will keep you entertained.
This type of puzzle game is one of the highly top class mobile games around the world!! . The game is presented in outstanding visuals and graphics as well as great sound effects for an immersive and an exciting gaming experience.

How to play.

Sudoku is easy to understand. Simply place numbers into board and fill correctly a 99 grid with the numbers so that each row, column and 33 section will contain all the digits between 1 and 9 and play your way to the next level. It is not as easy as it looks; it is a game that will test your brain!! . With Sudoku Game in your Device there will be no doll moment. Sudoku is just a great Puzzle game for you!!
Love to play puzzle for fun? Experience the thrill of Sudoku Game. Players are guaranteed a smooth experience through its user-friendly interface.

Download Sudoku and experience it yourself!

Top Features
Test your brain with Sudoku

Challenge other Sudoku players

Extremely lightweight game that will not take much space in your device.

Well designed graphics interface

5 Levels to play

Melodious sound and background

Daily Challenge game.

Highly addictive game

This is a must try out game for you. You have to play Sudoku to prove the world that you are a real Puzzle game genius!!!
Sudoku is the real puzzle game experience you want!
Download Sudoku now! Entertaining game-play and unlimited fun guaranteed!!!
Enjoy with UptoPlay the online game Sudoku: Brain Challenge.
ADDITIONAL INFORMATION
Developer: Xega Studio
Genre: Puzzle
App version: 2.4
App size: 11M
Recent changes: ✅Test your brain with Sudoku

✅Challenge other Sudoku players

✅5 Levels to play

✅Daily Challenge game.
Comments:
This cud be THE BEST sudoku game ever, but it closes towards end of each game. I loved it tho but cant finish one game.
Good app,but doesn't show the timing.
Good'
Page navigation: