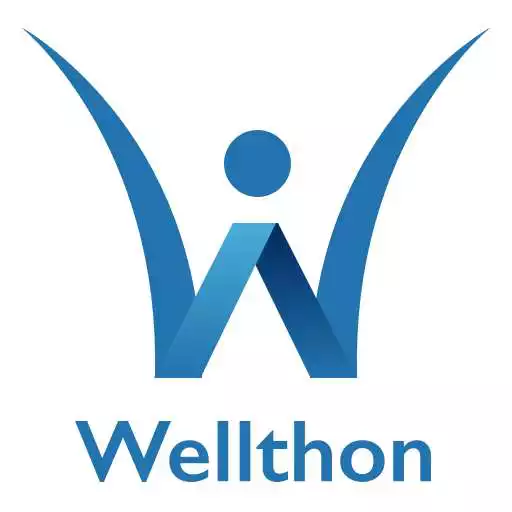 Wellthon: Your Exercise Rx
The official app &amp game
Distributed by UptoPlay
SCREENSHOTS
DESCRIPTION
Use UptoPlay to play online the game Wellthon: Your Exercise Rx.
At-home fitness made for you! Safe for diabetes, heart, joints & 100+ conditions. Our assessment builds a custom plan to achieve your goals. Build strength, stamina, flexibility & balance. Avoid or manage chronic pain & illness. Feel better for life.

Get fit & feel better safely, without injury
Manage chronic illness with prescriptive exercise
Improve strength, endurance, flexibility & balance
Pain-free workouts for stiff joints, knee pain relief, back pain relief exercises
Includes senior fitness, seated workouts & more

Doctors tell you to exercise. Wellthon takes risks & symptoms into account so you know how much, what kind & how often.

Our health assessment builds a customized beginner workout plan to reach your health goals. Build strength, endurance, flexibility & balance - real results designed for real people, not fitness models or athletes. Our app helps you start safely - and keep getting stronger for life.

Its important that men and women workout as we get older - 40+, 50+ and beyond - to avoid or manage chronic conditions. Typical fitness apps can only help men & women workout if they have no serious health challenges. They often have disclaimers excluding those who need exercise most. Like people with diabetes, heart disease, arthritis or high blood pressure. Their idea of a beginner workout can be too challenging for real beginners. They dont include senior exercise, or seated workouts or a workout for obese people to make fitness truly accessible.

In version 1 of our app, we started with Parkinsons exercises. Now weve taken what we learned, and are bringing the healing power of exercise to even MORE people. (But dont worry! The original Parkinsons exercises are still available in the app.)

Wellthon starts with a beginner workout and takes you on a journey to vibrant health & longevity. Men and women workout with our app to gain functional fitness & just do life better. Whether youre looking to get or stay fit after 40, or need senior exercise - our assessment will help you create a lifelong habit - from 40+ fitness to senior fitness.

Wellthon is the home workout made for everybody. Not just cardio or strength training. Our app includes stretching & flexibility exercises, as well as moves that improve balance & coordination - extremely important for senior fitness. Seated workout for obese people who need to work up to standing moves.

Wellthon offers men and women workouts to build healthy habits and support a more active lifestyle. Get back to the activities you love with more energy. Sleep better & reduce pain and inflammation with knee pain relief & back pain relief exercises. Manage chronic health conditions like diabetes, heart disease, joint pain, and high blood pressure. Build a safe, sustainable senior exercise habit.

A home workout doesnt have to be boring - or dangerous! Wellthon was designed with the help of a certified exercise physiologist and OhioHealth experts in a range of conditions. We start with easy beginner workouts that are safe enough for senior fitness, but challenging enough to get results. It takes into account the risk factors associated with serious conditions like diabetes, heart disease, arthritis, as well as senior exercise needs.
Enjoy with UptoPlay the online game Wellthon: Your Exercise Rx.
ADDITIONAL INFORMATION
Developer: Wellthon
Genre: Health & Fitness
App version: 3.0.0
App size: 12M
Recent changes: Now supporting 100+ conditions!
Workout anywhere, with any device.
Comments:
I loved this app, and think it has unfortunately shut down as of October 2021. So easy to get a workout without searching for an appropriate skill level. I haven't found anything comparable.
After 3 days, I'm noticing a difference in my posture and movement. If the exercise program continues like I expect, it could help a lot of people. I wish I could use the program with my fitbit tracker, since it's better than the Wellthon tracker in wearability, function and especially in support documentation. I was going to give it 3 stars because of tracker issues, but I decided on 4 because of the value of the content.
Great app!!! Free options are fantastic!! Huge variety with full body workouts. Customizable for cardio or strength and length of workouts. 3 different options during workout seated, mid range, and full range. Workout reminders! Love this app!!!
It keeps closing. Wont open. Darn. Really looking forward to this app. *update* 24 hours later a good response saying their people fixed it. The sample video was clear direct. I dont like i cant pay through google play store tho'
I have absolutely always hated exercise. This app makes exercise sooo much easier to do, every day. They recognize people don't like feeling intimidated by perfect people doing perfect routines. I love the encouragement they give me!"
Page navigation: