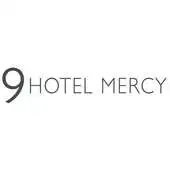 9Hotel Mercy
The official app &amp game
Distributed by UptoPlay
SCREENSHOTS
DESCRIPTION
Play this online game named 9Hotel Mercy.
Introduction
Coolguide4you is your next generation guide which aims to highlight the best travel choices for your destination.
Everything you need
From accommodations to restaurants, bars, shops and things to do, our goal is to offer you a great selection for your trip including original content and innovative features.
We Care!
Motivated by strong values and responsible tourism, by using Coolguide4you and our recommendations, we will be contributing to the sustainability of independent local businesses and reduce your travel footprint.
Editors and inspiration
Each city guide is built independently on the spot with the contribution of our tourism and travel experts, local professionals and consumers. Technological support and consulting is provided by Datadebug.
Last but not least
Coolguide4you users are our most important asset. We highly value your feedback and inputs. Write us on
[email protected]
. We hope you enjoy our platform as much we enjoy creating it.
Updates:
9Hotel Mercy from UptoPlay.net
Page navigation: