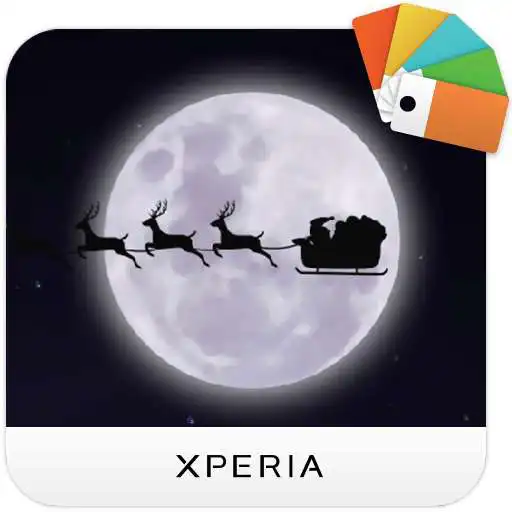 XPERIA™ Magical Winter Theme
The official app &amp game
Distributed by UptoPlay
SCREENSHOTS
DESCRIPTION
Play this online game named XPERIA™ Magical Winter Theme.
Official Magical Winter Theme for Sony XPERIA™
Tested on Xperia Devices: XZ1, XZ1 Compact, XZ Premium, XZs, X, Z, Z5, Z5c, Z3, Z3c, Z2, Z1, Z1c, E3, T3, M4, XA, XA1, T2, C4, Z, Z2 Tablet, Z3 Tablet Compact, Z4 Tablet, Xperia Touch
Specifications
XPERIA™ Themes can customize over 300 graphical assets.
Style everything from lock screen and home screen wallpapers to icons, colours and buttons.
Requires Android 5.0 and above
Download gorgeous and high quality themes developed uniquely for your Xperia smartphone from Sony Mobile. Download your favourite theme and personalize your phone today!
The XPERIA™ Magical Winter Theme contains:
◾Wallpaper
◾Lockscreen
◾Color schemes
◾Action bar
◾Status bar
◾Apptray button
◾Apptray pane
◾Backplates
◾Folder Icon
◾Navigation buttons
◾Animated background
◾Foreground
◾Ringtone
◾Notification sound
◾Alarm
Please note that the theme may look slightly different on different devices and Android versions.
Designed-with-Theme-Creator-for-Xperia
Version: 1.5.0
Xperia™ Theme Creator
Make your own theme with our free Xperia™ Theme Creator available for PC, Mac and Linux. Follow the link to get started: https://developer.sony.com/develop/smartphones-and-tablets/theme-creator/get-started/
If you publish your theme on Google Play, we recommend that you clearly state in the description that it is a theme for Xperia devices, and that you include the string "Designed-with-Theme-Creator-for-Xperia" in your description – in order to make it easier to find your theme. However, please note that you are not allowed to use Xperia or Sony in your theme title, package name, or any included graphical assets without explicit permission from Sony.
If you would like to know how the XPERIA™ Magical Winter Theme was made - originally with the Theme Creator v1.3 - you can watch the following tutorials:
https://www.youtube.com/watch?v=fR_8t1odyu0
https://www.youtube.com/watch?v=Y8FmuNuJ6uc
https://www.youtube.com/watch?v=13Kb5xktfQ0
In the notes below the video we have added a link to the project file and all included graphical content. All in order to help you to get started.
Have fun – and good luck with your theme design!
This application uses analytics software to collect and aggregate statistics to help us improve this app and our services. None of this data can be used to identify you.
Updates:
Bugfixes and performance improvements
XPERIA™ Magical Winter Theme from UptoPlay.net
Page navigation: