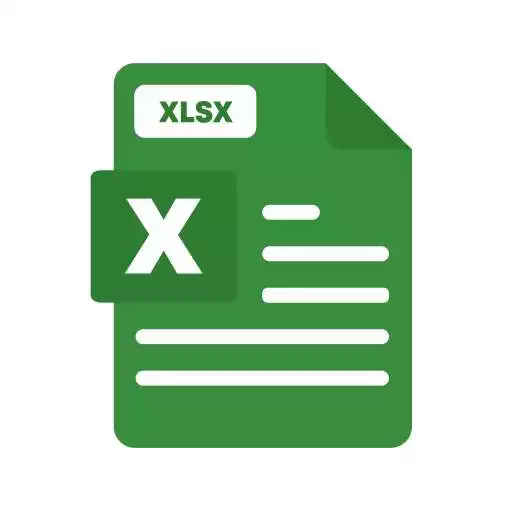 XLSX Reader
The official app &amp game
Distributed by UptoPlay
SCREENSHOTS
DESCRIPTION
Use UptoPlay to play online the game XLSX Reader - Excel Viewer.
XLSX Reader - Excel Viewer: Super Fast - Super Convenient
Are you tired of sitting in one place reading word excel files 8 hours a day?
When there is an urgent need to see the data analysis document sheets right away but there is no PC / laptop next to it?
The answer you're looking for may lie in our app.

Completing a personal or professional job doesn't mean you have to sit in front of a desktop all day. With XLSX Reader - Excel Viewer, XLS Reader, you're working with smaller screens, XLSX/XLS apps wont always be for everyone. However, their easy accessibility and mobility make them ideal trends for everyone.

XLSX Viewer - Excel Reader, XLS Viewer is a quick way to read all document files on your device. You can browse all your XLSX spreadsheet files in a single place
XLSX Reader - Excel Viewer, XLS Reader allows you to make a smooth switch from Excel files with improved compatibility, intelligent features, an intuitive interface, and more!

Why choose XLSX spreadsheet - Excel Viewer, XLS Reader?
Open data analysis files reader directly from other applications
Easily open, manage sheets and read documents without the Internet.
Read all documents, excel spreadsheet, DOCS, PDF files, Docx files, PPT, and TXT from internal memory, email, cloud, web, and external memory very easily.
View options: landscape/vertical, zoom in/out


XLSX Viewer Main Features - Excel Reader, XLS Viewer
Read XLS, and XLSX files:
- Read all excel spreadsheet file formats
- High-quality view of office productivity tool
The perfect reader app for viewing all document files:
This office productivity tool allows you to easily read all file viewer apps, Excel files, and spreadsheets. It also supports multiple compatibilities manage sheets with office formats including word excel, DOCS, DOCX, TXT, XLS, XLSX, spreadsheets, PPT, and PDF readers.
Simple interface: open excel file with a simple and elegant reader screen with the necessary controls.
Essential options: The XLSX Reader app comes with all the necessary options such as Rename, Delete, etc.
Easily share an excel file reader.
Scroll excel spreadsheet document pages.
Print files directly from your mobile phone.
Export & Backup file Xls reader through sharing.


How to view XLSX files ?
1. Open the xlsx file viewer and enjoy the XLSX file on the internet.
2. After the open/download process is complete, you will be redirected to the viewer app.
3. Scroll down or use the menu to navigate between pages.
4. Zoom in or out of page view.
5. Mark your important worksheet excel if you want to read it next time.

If you already have any Excel files on your device, use this file opener and start working immediately. Use this pocket app to discover more about other features. We will keep you updated regularly to give you the best experience.

If you have any questions or questions to answer, contact us by email: [email protected]. Thank you!
Enjoy with UptoPlay the online game XLSX Reader - Excel Viewer.
ADDITIONAL INFORMATION
Developer: Apero Technologies Group - TrustedApp
Recent changes: XLSX viewer - Excel Reader, XLS Reader 2022
Page navigation: