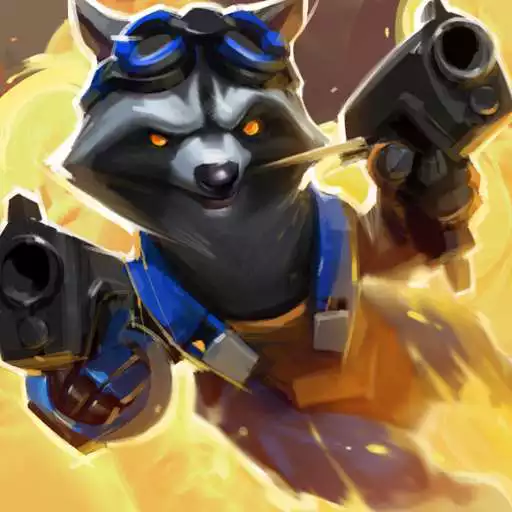 WILD League: Top-Down SHOOTER
The official app &amp game
Distributed by UptoPlay
SCREENSHOTS
DESCRIPTION
Play this online game named WILD League: Top-Down SHOOTER.
Attention players!
The game is still in development, and we read all the feedback, comments and recommendations you send us in any language. We rely on your help to make the project even better!
Wild League
games take place in an outdoor natural arena where two groups of wild, heavily-armed animals fight for water in 3х3 Top-Down shooter. Protect yourself from wolf packs attacking your territory, keep enemy claws off the water in the center of the map, and don't let other players collect bottles of water. Players choose from a variety of pre-selected weapon types, including tons of guns, special abilities, auxiliary turrets and support units. A team loses once it has no more water reserves.
What's waiting for you:Customization.
Dress your characters to stand out from the crowd. The game offers a huge variety of clothes, from hats to t-shirts. Tons of skins are also available for all types of weapons, including fan favorites like a chainsaw, frying pan with scrambled eggs, or super strong cannon from a pirate ship.
Characters.
More than 10 different animals, from the massive and powerful Buffalo, to the cunning and stealthy Cat.
Abilities.
Each hero has its own characteristics to help you dominate on the battlefield. Here are a couple of examples: The raccoon doesn't die when its HP hits 0, it just jumps out of its destroyed robot suit. The chameleon blends into its surroundings and regenerates its health, and can even pass through enemies.
Towers.
Build defensive structures that belong to your entire team to help your defense.
Armor.
Players choose from different weapons, including shotguns, swords, machine guns, shockers and much more. Upgrade your weapons to do even more damage!
Support.
Support units like scouts, special forces, doctors, bombers and others will help you win fast. Choose units based on your own tactics!
Fight with friends and chat.
Call your friends, play in 3x3 teams, run together and defeat rival teams. There is a gaming chat where you can communicate with friends and other players in free mode. You can also create separate rooms for chats. Add friends, chat, meet new players and join forces on the battlefield!
Consumables.
Additional packs to will help you win 3х3 battles, including radar, first-aid kits, traps, missile strike, resurrector and jet packs.
Ranks and global leaderboard.
Boost your rank, win battles as often as you can and win cool rewards. Be at the top of the leaderboard and get additional rewards. Tell your friends about your achievements and climb the ranking together!
Classic season system.
At the end of each season, you get rewards based on your rank. Seasons last approximately 4-5 months. Hurry to get the best results you can!
Daily bonuses and chests.
Play more to get even more rewards!
Do you want online team battles that are fun and dynamic? Then
Wild League
is for you! We put everything you love in one game: build, shoot and command your troops in a next-gen arena.
Reminder:
This is an ONLINE GAME you can play solo, on a team with friends, or with random users.
========================
Join the ranks!:
https://www.facebook.com/pg/wildleaguegame
Updates:
- Fixes for Matchmaking
- Small gameplay fixes
- Bugs fix
WILD League: Top-Down SHOOTER from UptoPlay.net
Page navigation: