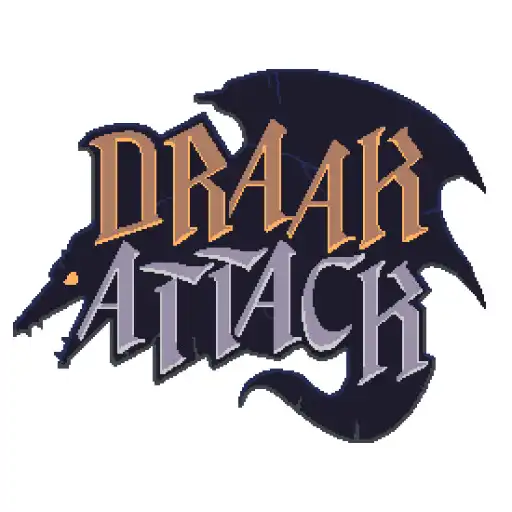 Ultimate Dragon Legend: Attack of the king!
The official app &amp game
Distributed by UptoPlay
SCREENSHOTS
DESCRIPTION
Use UptoPlay to play online the game Ultimate Dragon Legend: Attack of the king!.
Welcome to a new 8-bit adventure where dragons, zombies, goblins and centaurs rule the land. In Draak Attack you are angry dragon on a mission to find the king who enslaved you and make him pay for locking you up. Along the way you will encounter some mystical creatures and bosses who don't want you snooping around their land.

As you progress through the 45 levels the dragon will gain new abilities to defeat the hoard of enemies coming at him. It is up to you how you tackle the game world. Will you crawl gently though the night or defeat each character you encounter in a fire filled flurry. The dragon will gain abilities such as super fire ball, fireball trifecta and invincibility.

There are 5 dangerous and deadly bosses waiting for you in the game. These include: a volcano who has serious anger issues, a talking tree who has a weirdly sensible brother, a wizard who pretends to want to help, a Shaman who looks better with a mask on and of course, the King.

Features:
45 levels to keep you entertained for at least a couple hours.
5 different bosses including a Shaman, a Wizard, a volcano, a king and a tree.
Beautiful 8-bit design.
5 special attacks.
Multiple unique worlds to explore.
Zombies! Who doesn't like zombies!

We all love the old nes games. A lot of feedback we receive about the game is that it takes them back to old retro style gaming. I think it's obvious but we love this feedback. 8-bit side-scrollers is what we live for and we hope you do too.

If you like the game please rate and review . If you don't like it, well, keep your comments to yourself :).
Enjoy with UptoPlay the online game Ultimate Dragon Legend: Attack of the king!.
ADDITIONAL INFORMATION
Developer: Daily Fitness Yoga Exercise Apps
Recent changes: This is our initial release of Draak Attack, tell us how you like the game and we will do our best to improve it. Good LUCK!
Page navigation: