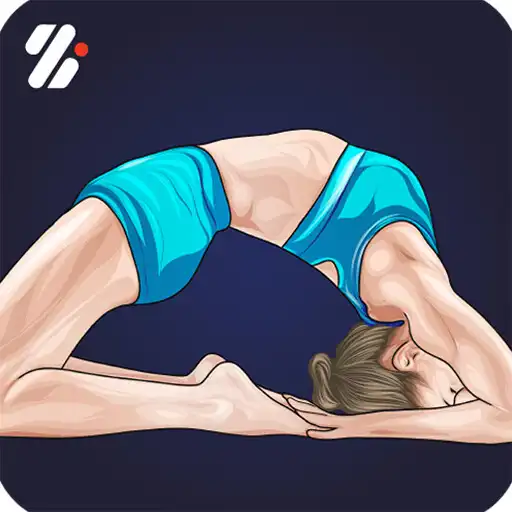 Teens Yoga Club
The official app &amp game
Distributed by UptoPlay
SCREENSHOTS
DESCRIPTION
Use UptoPlay to play online the game Teens Yoga Club - Home Workout.
Why you must practice yoga exercises being a teenager?
Do you wanna be genius?
Do you wanna grow stronger and faster?
Wanna have Hot and Sexy body?
Try this genius Yoga App customized for teenagers.
After thorough research and evaluation Dr. Zio has come up with Teenager yoga app that includes a therapy program for teenage life management.
Teenage workout app provides with a digital personal coach at home. The digital coach at home can assist the teenagers with personalized instructions on diet plan and can track your daily workout progress.
Teens Exercise provides perfect covering for teenage yoga workout:
1.Power yoga for body strength
2.Yoga to boost immunity & memory
3.Hybrid yoga for balance, flexibility & better posture
4.Smart yoga for creativity & wisdom
5.Yoga for focus & concentration
6.Hot yoga for stunning look & body

Secret formula for teenage yoga:
Pranayama, exercise, HIIT, nutrition(diet) & Vedic yoga is involved in the plan of teenage life management formula. This formula for management in teenage life helps you to bring peace of mind and make you understand how to handle difficult situations in life.
Vedic Yoga
To achieve emotional equilibrium, try to practice yoga postures. These yoga poses support teens to make choices that go in hand with their personal values as it allows them to truly hear the message of their own heart. Urdhva Dhanurasana, Adho Mukha, Svanasana Uddiyana Bandha are some of the safe and reliable yoga poses that help teens fight situations on their own. These poses are given in the app.
Nutrition (Diet)
Growth becomes rapid in the time of teen years. To support bone growth, organ & tissue development & hormonal change extra nutrients are definitely essential. The reliable healthy nutrition list is given in the therapy program of the app.
Exercise & HIIT workout
Teens can avoid High blood pressure, abnormal cholesterol levels, & obesity with the help of regular exercises. It helps to keep your body fit & lets the teenager to age well. A healthy lifestyle includes exercises on a regular basis.
Pranayama
It is easy to see how it can have a beneficial effect on the teens as the practice of pranayama restores distribution of vital energy throughout the body. Recommended techniques for teenagers are Bhastrika Pranayam and Ujjayi Pranayama

Teenage yoga Features:
- Offer research & science-based yoga & exercise training for teenagers
- Demonstrating every step of exercise in 3D videos with voice guidance for beginners
- Personal trainer to keep track & coach
- Supports 18 languages - Voice instructions
- Track teenagers every day and see your progress through chart
- Track teenagers plan progress and burned calories
- All home workout, no need of any instruments or Medicine
- Breathing exercise tips and advice on video
- Addition in-detail videos to understand Yoga poses, Pranayama & Exercises better way
- Daily healthy tips and guides on Fat burning workouts for teens and teens health
- More customize plans for each teen user
- Daily workout and diet tracker
- Customized workout reminders to remind teens progress
- Chart of daily burned calories, weight loss & BMI
- No gym, No equipment & No Medicine No Side effects
- Work 100% - (any age)
- Nonveg / Veg / Vegan diet for all kind of users

Easy, helpful and 100% FREE! What are you waiting for? Get the best teen life management yoga app in 2021 right now.
Wishing you a successful teenage journey with us Enjoy
Find out even more at http://www.drzio.com.
Enjoy with UptoPlay the online game Teens Yoga Club - Home Workout.
ADDITIONAL INFORMATION
Developer: Dr Zio - Yoga Teacher
Recent changes: Bug fixing and performance improvement.
Page navigation: