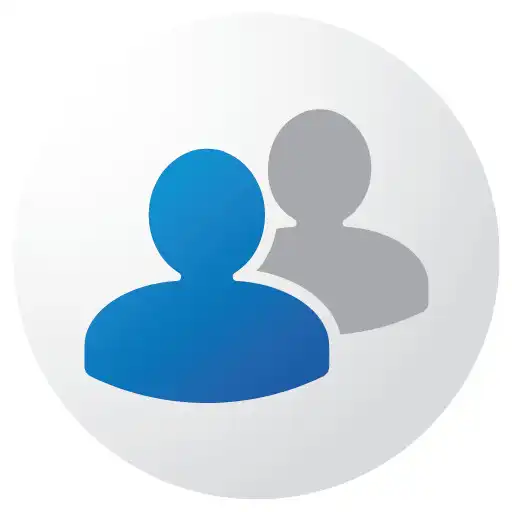 SwitchMe Multiple Accounts
The official app &amp game
Distributed by UptoPlay
SCREENSHOTS
DESCRIPTION
Use UptoPlay to play online the game SwitchMe Multiple Accounts.
SwitchMe creates user profiles just like a desktop computer, each with its own settings, apps and data based on your current system partition.

Offers advantages in granular application and user security over stock multi-user and works on any Android version. Does not run as a virtual machine like other solutions. Allows secondary users to have their own system, framework, theme and debugging settings.

Includes a lock screen system that allows multiple users to log in and out without access to the desktop, like a traditional desktop.

WARNING - READ CAREFULLY* **

We do not provide any direct support for this app - it is your responsibility to follow the guidelines below.

SwitchMe requires root/superuser permissions.

Even if you have access, the app may not work as intended on some systems. Always back up through your recovery just in case.

- Only apps installed to /system will be available in clean profiles. Cloned profiles will have access to all apps, wherever they are located.

- As best practice have your superuser app installed into /system. Always use the latest version of SuperSu, with su request enabled on boot and no reauthentication.

- If you cannot switch profiles or the app is crashing, you have likely broken the apps root access in your current profile. Uninstall, reboot and install from Google Play again. All profiles and data will survive this reboot intact.

- Most devices should be compatible as long as they have enough free internal memory to create profiles. You will be warned if available memory is low.

This app creates copies of your base firmware and stores them as encrypted archive files. These copies can be clean "profiles" that you boot to and can set up with specific Google or other accounts, or clones of existing profiles, which will be exact replicas you can further modify.

After entering a new profile and setting up an account your original Administrator profile will always be available through the SwitchMe app which will come pre-installed.
Enjoy with UptoPlay the online game SwitchMe Multiple Accounts.
ADDITIONAL INFORMATION
Developer: Fahrbot PRI
Genre: Tools
App version: 2.1.3.12
App size: 5.3M
Recent changes: Compliance with AdMob policy
Comments:
This app is ruined now, Ads junk only, what's even worse is that it opens my web browser during app setup and then opens a particular website which shows ads, what's more funny and irritating is that if you scroll the page, it scrolls back and then takes you to that ad shown. OMG, What a failure. Used this app in the past and it actually worked for me, but seems like now the devs not developing it for good functionality and ads. My 5 stars still intact, for the help it did in the past.
This apps horrible, didnt even work even when i could do it in settings itself but the constant opening of my Chrome. Open multible tabs at a time every 30 seconds. Also asked for root. Umm... huh? It didnt say this in desc.
It's a scam. I've tried it on 9 different phones. It goes into ads. And your phone has to be rooted, which makes you want to chase after a root app. So no to this app.
Admob policy has broken your app. Consider seriously reverting back to old version, and putting a price on it. In its current state it is unusable. I would consider paying $20 for it, because I do know it works, and yes it is handy. It wouldn't take much for someone else to do this, so don't ignore it.
Yeah, no. It keeps sending you to an ad every second, plus needs root. Don't waste your time."
Page navigation: