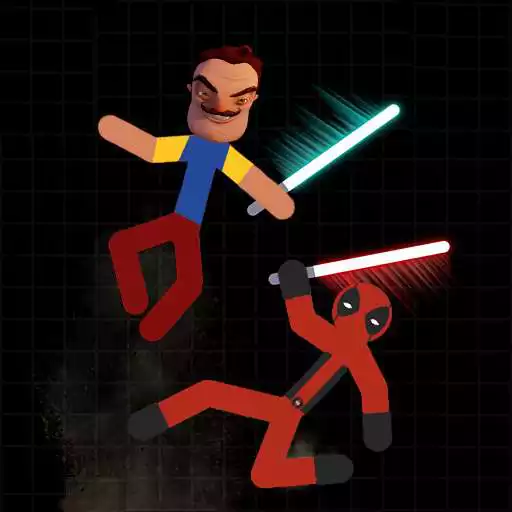 Stickman Warriors 2 Epic
The official app &amp game
Distributed by UptoPlay
SCREENSHOTS
DESCRIPTION
Play this online game named Stickman Warriors 2 Epic.
Stickman Warriors 2 Epic
– the best game of survival, where you will be playing for the Stickman and killing to destroy different enemies. The game is an arena where deadly battles are conducted between popular Stickman characters. In order to win and survive you will have to fight to the last drop of your blood. Show you warrior skills to become a winner in unequal battles. You will have to fight with the enemies trying to destroy you. Counter a strike! Once you skip a beat, you are dead. Stickman can carry an attack by different body parts and use various types of weapons. Join the battle and fight!
New options and tricks:
- A lot of new locations and levels with different enemies
- New heroes who are stronger and faster than your warrior
- New design, which stickman game funs will definitely like
- Amazing tricks and destruction
- HD graphics
- Unique soundtrack
- Hardcore game play
You will get heroic fights in the game, full of mastership and speed. Many weapon types available. You will have to avoid the enemies to survive. Experience realistic and eventful fighting atmosphere of the game in the best stickman games style! Make the tricks, crash against the walls, break the bones, and destroy your enemies and other warriors.
Special features:
★Stickman Warriors 2 Epic is totally free!
★There is a mode in the game - opposite each other – where you can kill your enemy!
★Play the game on your phone or tablet and share it with your friends!
★Heroic, full of destruction all-action blockbuster soaked up all the best in Stickman games!
★Dynamic gameplay at each level! Stern battles with different enemies!
★Become the first in the fight – highscore!
★Stickman games funs will definitely like interesting graphics!
★Captivating action! Well-designed locations and destruction of main characters!
«Only war – only hardcore!»
«The best game for Android among other stickman games!»
The game is free.
Having troubles with the game or have interesting proposals for the development of the project? Write us on e-mail:
[email protected]
Facebook: https://www.facebook.com/groups/577850349043463/
VK: https://vk.com/club122273704
24ee32dd32
Updates:
Fix bugs
Stickman Warriors 2 Epic from UptoPlay.net
Page navigation: