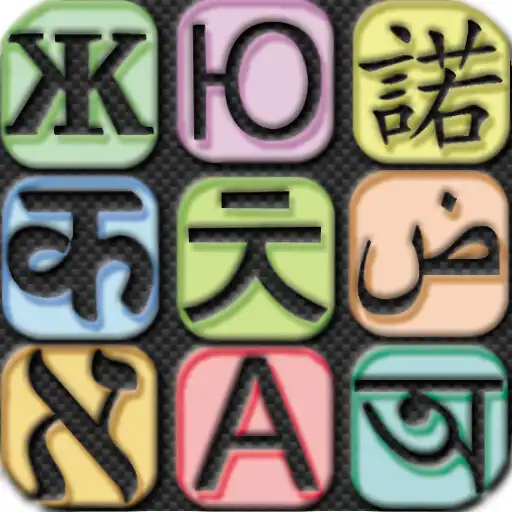 Spanish English Translator-Tra
The official app &amp game
Distributed by UptoPlay
SCREENSHOTS
DESCRIPTION
Use UptoPlay to play online the game Spanish English Translator-Tra.
Translate English to Spanish for free, Traductor gratuito de espaol a ingls, Translator offers offline Spanish dictionary and Translation history for translation without internet.

Rated among Top Best Spanish Translator App for Android Learn To Speak Espaol by Joy of Android. With 10 Million downloads and 150,000 reviews with more than 4.5 rating , this app is the best free translater. Our top reviews are- helpful, easy to use, great tool, best translator and educational!

Also have English to French, English to Korean, Arabic translation and standard Spanish, Korean or Arabic phrases for everyday business.

It's free, fast, easy to use, and requires no login or registration. It is very useful for Business persons, students, tourist or travelers

It has two mike feature - You Speak in your language and other person speaks in foreign language.

Speak or type a sentence in English and hear or read the translation in Spanish or French or Korean or Arabic or 50+ languages with Greenlifes (GL) talking translator.

Key features:

1. Translator/ Traductor Supports Translation in 50+ languages. Major languages available in app - English, Korean, Arabic, Turkish, Russian, German, Chinese, Thai, Ukrainian, Portuguese, French, Polish, Italian, Romanian, Japanese, Hindi, Indonesian, Swedish, Norwegian, Danish, Greek, Czech and Brazilian Portuguese.

Type text or Speak or take picture to translate in foreign language 2. If you are tourist or business visitor, you can use Conversation feature

Two mike feature - You Speak in your language and other person speaks in foreign language

History of talk available

3. Learn new language with word a day
Get a new word daily with meaning/translation , sentence usage and pronunciation

4. Play Crossword Learn new language with crossword

5. Use Phrasebook to learn common phrases Very useful for day-to-day dealings

6. Use Flashcards to learn new words and check progress of your learning

Learning with traducir or traductor for traductor ingles is like reading a spanish book to learn spanish pronunciation and improve spanish skills.

Aplicacin para traducir de ingls a espaol sin internet. Traductor voz, imagen, palabras del ingls al espaol

You can take courses like Duolingo or Rosetta Stone or itranslate to learn Korean or Espaol or Arabic and free text translator helps you.

The Translator helps in Mexican espaol language learning or standard espaol phrases or Korean or Arabic Phrases by define words in wiki with pronunciation.

This translator app is useful to learn and to translate text and translate language Use the power of google and other engines to translate spoken word or words and translate spanish Korean or Arabic.

You want to learn english or practice english, or learn languages othen than english or ingles

- A great multi language tutor for many languages
- Build your vocabulary
- Spanish for kids
- Learn mandarin Chinese
- Free learning French lesson or Speak English
Enjoy with UptoPlay the online game Spanish English Translator-Tra.
ADDITIONAL INFORMATION
Developer: GreenLife Apps
Page navigation: