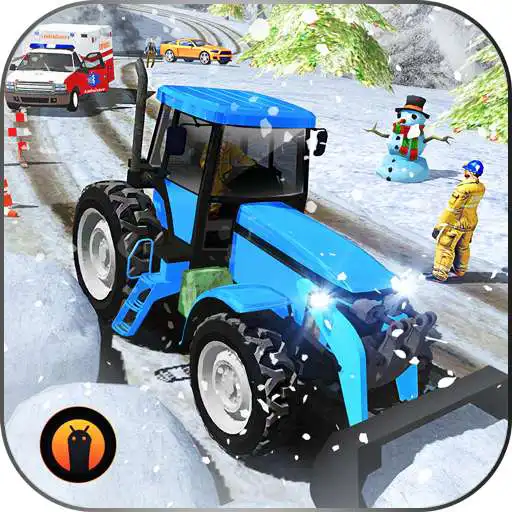 Snow Plow Truck Simulator Game
The official app &amp game
Distributed by UptoPlay
SCREENSHOTS
DESCRIPTION
Use UptoPlay to play online the game Snow Plow Truck Simulator Game.
Snow is falling and all snowy tracks are blocked in this snowfall games. Winter season is on its peak all city covered with white snow. Peoples are doing fun and enjoy this winter season. Tourist are coming in snow offroad hill area to enjoy snow falling. But due to land sliding some snowy hill roads are blocked and no other way to go on offroad hill station. At this time Snow Plow Truck Driving: Snow Hill Rescue game offered you to play role as a rescue truck driver and rescue the passenger those stuck in snow hill road areas due to heavy snow falling and land sliding. Your duty is drive heavy snow plow trucks to rescue the passengers from heavy snow. Driver snow plow truck and snow cleaner to clear the roads. It's time to clear the road side area with the help of heavy excavator lifter machine. Drag the heavy snowy stone with the help of snow plow lifter machine and clear the road side.

In this snow truck game, Snowstorm and glacier sliding has caused road blockage and peoples are stuck into heavy snow environment and you are off-road snow rescue driver. Glacier is fallen down on the road, which contains heavy rocks and ice. Its not easy to break and remove it from road side. Perform your duty like a snow plow rescue truck driver and rescue the passengers and tourists who came from the other areas and remove the heavy snow blocks with the help of snow plow trucks. Take your rescue team with you, get controls of snow plow trucks and dumper trucks to plow the snow and clear the roads.

You have option to drive heavy machinery such as snow loader truck, snow cleaner tractor, snow remover and trucks simulator. Are you ready for duty as a road cleaner in a snowy adventure? Get ready to drive a snow plow trucks in a big snowy environment like never before! SO! Download the best snow truck rescue missions simulator and rescue the passengers who needs your help. Grab your mobile devices and tablet play online this epic Snow Plow Truck Driving: Snow Hill Rescue Missions game.

Top Features of Snow Plow Truck Driving: Snow Hill Rescue 2019

- Multiple Rescue Missions
- Realistic Snow Plow Truck Controls
- Different camera angles
- HD snowy environment
- Awesome Snow Plow Truck for drive
- Driving and parking
- Challenging and Fun Drive
- Free to play
- Offline play mode
- Free Crazy Fun
- Heavy excavator 3d simulator
- Easy simulator controls
Enjoy with UptoPlay the online game Snow Plow Truck Simulator Game.
ADDITIONAL INFORMATION
Developer: Virtual - Apps & Games
Page navigation: