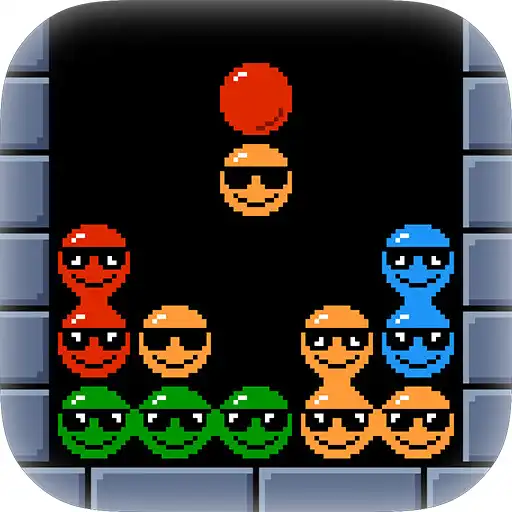 Smiley Chain
The official app &amp game
Distributed by UptoPlay
SCREENSHOTS
DESCRIPTION
Use UptoPlay to play online the game Smiley Chain.
GAME INTRO
----------------
Smiley Chain is a classic game that has falling group of 2 smilies from top of the screen. The pieces can be moved, dropped, and rotated as they fall. The piece falls until it reaches another smiley or the bottom of the screen. When four or more smilies of the same color line up adjacent to each other, the smiley will connect to each other, blinking and disappear. Smilies of the same color can connect horizontally or vertically, but not diagonally.

A chain is made when falling smilies cause a new group of smilies to disappear, making a chain reaction. When player made a chain, you will earn a special bonus: Big Eater or Random Brush that will clear a lot of smilies in a extraordinary way.

You can compete your score with other playes via leaderboard worldwide. Now go for it and have fun!

CREDIT
------------------
+ Game developed using LibGDX.
+ Sounds generated from Bfxr.

FAN PAGE
------------------
+ Facebook: https://www.facebook.com/qastudiosapps
+ Twitter: https://twitter.com/qastudios
Enjoy with UptoPlay the online game Smiley Chain.
ADDITIONAL INFORMATION
Developer: QA Studios
Recent changes: v1.1
+ Reduce app size.

v1.0.4
+ Update app icon.

v1.0.3
+ Introduce new game: Jewelry Columns.

v1.0.2
+ Fix bugs.

v1.0.1
+ Adjust UI.
Page navigation: