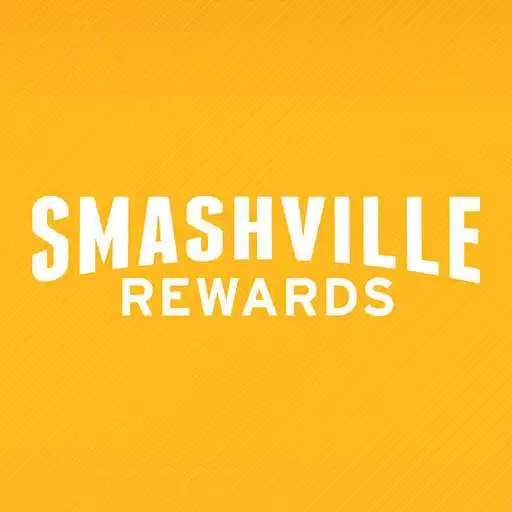 Smashville Rewards
The official app &amp game
Distributed by UptoPlay
SCREENSHOTS
DESCRIPTION
Use UptoPlay to play online the game Smashville Rewards.
With the Nashville Predators Rewards app you can:
\t- Signup for a rewards account
\t- See upcoming events that you can attend for points
\t- Checkin to events
\t- See your point total and browse the prize store
\t- Explore all the ways you can earn points
\t- Manage your rewards account
\t- Reset your rewards account password
Enjoy with UptoPlay the online game Smashville Rewards.
ADDITIONAL INFORMATION
Developer: FanMaker
Genre: Social
App version: 9.7.7
App size: 12M
Recent changes: - Redeem offers and discounts from partners
- View sold out prizes
- Earn daily visit points (where available)
- Tweaks to location & bluetooth ibeacon settings
- Added ability to scan QR codes and participate in surveys.
Comments:
Cannot see any of the prizes. I have uninstalled and reinstalled app several times and it never fixes the issue. What good is it to have a points collecting app if you can't see any of the gifts to spend the points on??? Totally useless!!!
Unable to login for a year now. Open the app in my Samsung s10+, go to log in, app tells me to play online the app?!?! I click "install
Google play wants I login, I log in and it tells me the app is already installed and to log in to the app, and then the cycle repeats. Same problem for everyone yet they do nothing to fix it.
Can open app and see events and home, but when I tap prizes or more it shows blank yellow screen. Cannot do promo codes or get prizes for points
Crashing and Login errors. After entering in login credentials it just sits there. And takes you back to login page. Also when its in app it's like everything is running on a windows server, it runs slow, if even runs at all.
This app will not open on my phone, a Motorola Droid Maxx with an OS version 4.4.4. The app was installed but will not open. It never completely loads.'
Page navigation: