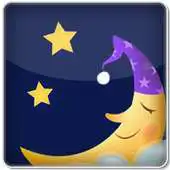 sleeping with hexomia
The official app &amp game
Distributed by UptoPlay
SCREENSHOTS
DESCRIPTION
Play this online game named sleeping with hexomia.
'슬리핑 위드 헥소미아'는 비영리 인성교육 연구기관인 (사)헥소미아심신건강연구소에서 개발한 숙면용 앱입니다. 음악의 파동을 이용하여 뇌파에 공명을 일으킴으로써 숙면 상태에서의 뇌파인 델타파에 빨리, 그리고 깊이 도달할 수 있도록 돕는 앱으로 2010년에 출시된 이후 입소문을 타고 꾸준히 보급되고 있습니다.
근육을 발달시키기 위해서 적절한 이완과 휴식이 필요하듯이 뇌파의 안정을 위해서는 깊고 편안한 숙면이 반드시 필요합니다. 그리고 이 적절한 긴장과 이완의 리듬을 통해 뇌파가 안정되어야 이와 더불어 정서가 안정되고, 안정된 정서를 바탕으로 창의력과 집중력 또한 극대화될 수 있습니다. 그러나 낮 동안에 지나친 긴장과 스트레스가 오래 지속되면 잠을 자는 사이에도 뇌파가 안정되지 못해 잠을 잤어도 뇌가 충분히 휴식을 취하지 못하는 상태가 되는데, 이러한 상황이 오래 지속되면 이 불안정한 뇌파로 인해 공격성이 증가하면서 인성에도 좋지 않은 영향을 미치게 됩니다.
'슬리핑 위드 헥소미아'는 2010년부터 시민들의 정서안정을 통해 건강한 사회를 돕고자 하는 본 연구소가, 바로 이러한 악순환을 차단하여 사람들에게 질 높은 숙면과 정서적 안정을 선사하기 위해 개발된 앱으로서 10년에 걸친 교육기부활동을 통해 검증된, 효과적인 뇌파 낮추기 기술로 제작되어 뛰어난 숙면 유도 효과를 갖는 것이 특징입니다. '슬리핑 위드 헥소미아'는 구글플레이 등의 앱스토어에서 무료로 다운받을 수 있습니다.
'Sleeping with HEXOMIA' is an app for sound sleep developed by Hexomia Institute of Mind and Body Health, a non-profit institute for character education. This app helps us to get down to the delta wave, being associated with deep sleep quickly and profoundly by producing resonance of brain waves through waves of music. It has been widely spread among internet users by word of mouth since it was initiated in 2010.

Deep and sound sleep is essential for the stability of brain wave just like appropriate relaxation and rest for muscular development. Brain waves stabled through appropriate tension and relaxation leads to stable emotion, upon which we can maximize the power of creativity and concentration. On the contrary if extreme tension and stress continue for a long time during daytime we cannot sleep well during the night since our brain waves are not stable and our brain cannot take a rest fully. Continuing this condition out brain waves become unstable, increasingly aggressive and thus affect our character for the worse.

'Sleeping with HEXOMIA' was developed by our Institute for the purpose of providing people with high quality sleep and emotional stability and thus helping build a healthy society through improving emotional stability of people. 'Sleeping with HEXOMIA' can be downloaded at Google play for free of charge.
Updates:
1. mp3 재생부분을 서비스로 변경하여 홈버튼을 눌러도 재생이 되도록 수정
2. 알림센터에 아이콘을 등록하여 홈에서 바로 헥소미아 앱으로 진입할 수 있도록 수정
3. 플레이리스트에서 곡 선택시 바로 재생되도록 수정
4. 전화가 왔을때 또는 전화를 걸때 mp3가 일시정지되고 통화가 끝나면 이어서 재생이 되도록 수정
5. 일시정지 버튼을 눌렀을때 정지가 아니라 일시정지가 되도록 수정
6. 전역화 설정을 추가하여 하나의 앱에서 한글/영어에 대응할 수 있도록 수정
7. 스플래쉬 화면의 동작 수정
- 스플래쉬가 띄워졌다 뒤로돌아오면서 메인화면이 보이던것을 스플래쉬 다음에 메인화면이보이도록 수정
sleeping with hexomia from UptoPlay.net
Page navigation: