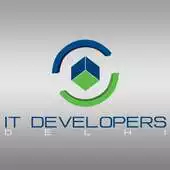 SEO Android
The official app &amp game
Distributed by UptoPlay
SCREENSHOTS
DESCRIPTION
Play this online game named SEO Android.
SEO Android is an application where you can check the page rank of your website.The main aim of this application was to make it user friendly so the design of this application is very simple and anyone can easily use it.
It is developed by the team of IT Developers Delhi. The IT Developers Delhi deals in seo android and web designing. IT Developer Delhi is a delhi based company Known for its services in SEO INDIA, Website Development and Android Application.
IT Developers Delhi is new and fast growing organization. We are commented towards our work and customer's.Our main goal is to complete the project on time and on reasonable cost.
Give it us a try and Leave your all worries on us .We are capable of doing all kind of technical work in the field of SEO, Web Designing and Android Apps Development. We use static and dynamic both kind of approaches in website development.
Android
Maintain and prepare Code documentation.
Worked in JAVA on Eclipse enviroment.
Functional and UI testing.
Desined User Interface.
Developing and publishing of project.
Publishing of application in Android Market.
---------------------------------------------------------------
Web designing
1 Working on Technologies like HTML5 / CSS3 / jQuery/ Responsive
2 Thinking creatively to produce new ideas and concepts;
3 Using innovation to redefine a design brief within the constraints of cost and time
--------------------------------------------------------------
SEO
SEO analysis and recommendations in coordination with elements and structure of websites and web pages.
• Implement link building campaigns in coordination with client SEO goals
• Regularly checking of ranking and making reports on weekly basis.
• Google Analytics to track visitors and their behavior on the website.
• Google Webmasters Tool to check the health of the website.
• Competitor Analysis, Meta Tag Creation, Title Tag Creation, H1 – H2 Tag optimization.
Knowledge of working of Crawlers & Traffic Analysis and Keyword Research
• Knowledge and implementation of latest technologies
Off-Page SEO: Directory Submission, Social Bookmarking, Press Release Submission, Article Submission, Classifieds/Ad Submission, Blog Creation and Commenting
---------------------------------------------------------------------
Web Developer
• Expertise with immense knowledge of the best CMS Platform , WordPress
• Performs Technical Analysis of the project, Module Division and allocation of task among team members
• Responsive Website Designing
• Convert the HTML template into Joomla & integrate various component, plug-in and modules as per need.
Integrate Event Management System and Just Giving Payment Gateway
• Participated in Theme, CMS, Customer Management, SSL and SEO of Magento
Integrated Social Media like Facebook Like and Twitter Updates
Updates:
SEO Android from UptoPlay.net
Page navigation: