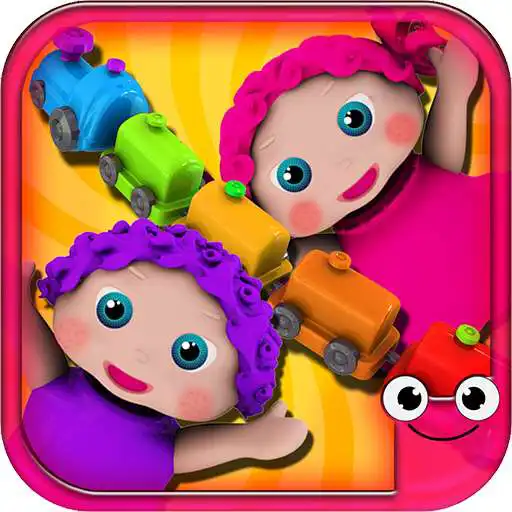 Preschool Educational Games for Kids-EduKidsRoom
The official app &amp game
Distributed by UptoPlay
SCREENSHOTS
DESCRIPTION
Play this online game named Preschool Educational Games for Kids-EduKidsRoom.
More than 4 million downloads! EduKidsRoom is played in a kindergarten child's room filled with a variety of educational objects. Amazing puzzles, games and quizzes for toddler and preschoolers to learn colors, shapes, numbers, letters, time, organization and more!
Now Play in 12 Languages: English, Spanish, Arabic, Russian, Persian, French, German, Chinese, Korean, Japanese, Portuguese.
Games and Activities:
•Match Pairs-Kids learn to match pairs of similar objects based on their color and patterns.
•Learn Colors- Kids learn colors and their names by playing different fun mini games.
•Learn Geometric Shapes- Kids learn geometric shapes and their names by solving shape puzzles.
•Train Puzzle- Amazing wood puzzle to build a train.
•Robot Puzzle-Amazing wood puzzle to make 3 different colorful robots.
•Xylophone Puzzle- Wood xylophone puzzle with sounds. Kids learn about sounds, music and music notes.
•Clock Puzzle- 2 mini games to build a clock and tell the time.
•Learn Numbers and Counting- kindergarten kids learn numbers and number names and counting from 0-10.
•Learn Math- Kids learn basic math skills.
•Alphabet Memory and Letter Phonics- Fun interactive memory game for preschool kids to match the alphabet letters and learn their ABC sounds from A-Z.
•Sorting and Classifying- Kids learn about object organization by playing a fun mini game.
•Categorizing and Organizing - Kids learn categorizing by playing a fun mini game.
Features:
•16 Different Unique Educational Kindergarten Games and Quizzes!
•Two Different Skill Levels, Easy (2-3 Years Old), Normal (3-5 Years Old)!
•Instructional voice commands in 12 Different languages, preschool kids can play independently!
•Customizable!
•3D HD Colorful Graphics!
•Two Adorable Animated 3D Characters Guide Preschool Children In Their Learning Process!
•Unlimited Play and Innovative Rewards System!
Updates:
Preschool Educational Games for Kids-EduKidsRoom from UptoPlay.net
Page navigation: