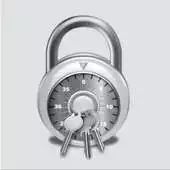 Password Generator Plus
The official app &amp game
Distributed by UptoPlay
SCREENSHOTS
DESCRIPTION
Play this online game named Password Generator Plus.
Password Generator Plus can create secure passwords containing random sequence of characters for FREE. You'll be able to generate better passwords for better security anywhere you go!
FEATURES:
- Password generation with lowercase letters, uppercase letters, numbers, special characters and similar characters.
- Generate quick and secure passwords at the click of a button.
- Password length is from 2 to 24 Characters.
- Copy passwords to android clipboard.
Updates:
Password Generator Plus from UptoPlay.net
Page navigation: