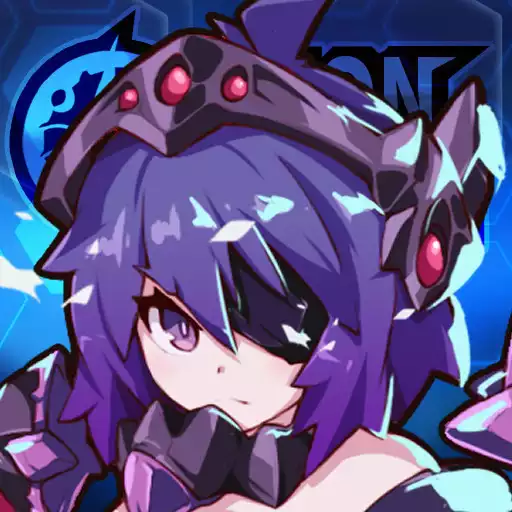 Neon Impact
The official app &amp game
Distributed by UptoPlay
SCREENSHOTS
DESCRIPTION
Use UptoPlay to play online the game Neon Impact.
Clicker Endless RPG. Recruit members, build squads of heroes, collect equipments, and survive against a wide range of monster.
On December 31, 2020, scientists observed an abnormal rise in the temperature of the Earths North Pole, and then a huge shock wave was released. At the moment when the world is about to usher in the new year, the lights all over the world are dimmed.
January 1, 2021, 0 o'clock. Immediately afterwards, there was an earthquake and tsunami around the world, and various disasters began to occur
The most frightening thing is that a group of alien creatures descending from the sky swept in.
Humans will stop these creatures in the future, and the impact of disasters. They tried various ways, but in the end they were unable to withstand the attack, and many cities were wiped out.
At the moment when mankind was in dire danger, an underground scientific research team, the Doomsday Project team, appeared
They discovered that some people on Earth can use the equipment of alien creatures without rejection. They call this ability: Psionic
They recruited people with psychic powers from around the world, put on the equipment obtained by transforming alien creatures, and became powerful warriors. They are called: the Chosen People
The Doomsday Project Team leads the chosen people who can destroy alien creatures into battle
- Idle RPG -
Power your heroes with idle gameplay.
- Four major classes -
Heroes have different spiritual powers and can recruit different characters. Warriors, shooters, mages and pastors, four major classes, with the most appropriate lineup.
- Idle Quests -
Idle Quests automatically help you earn coins, collect rich rewards in real time!
- Mysterious Dungeons -
Different mysterious copies hide all kinds of BOSS, defeat BOSS to get random dropped materials and weapons. Use them to upgrade and strengthen heroes.

The world has fallen, how can the genius commander stand by and watch the fish! Come and recruit your hero to defend the continent and restore the order of the world!
Enjoy with UptoPlay the online game Neon Impact.
ADDITIONAL INFORMATION
Developer: Lemon Jam Studio
Genre: Role Playing
App version: 3.1.16
App size: 84M
Comments:
`improved everything over Infinite Knights, except gameplay. Like S&P2, adding things doesn't make it "better". Full of busy work and making no progress for it. Income based off of resets and not combat str, and you can't farm resets because cooldowns. Can't even farm for currency because they're locked behind quests that become uncompletable when airships are exhausted, or a dungeon every 10 minutes ONLINE. Gear system even @#$% than IK. Only good thing is everything accessible on 1 scrn.`,
Very nice game. Casual idle. However there are quite a few bugs. For instance, the UI of the game currently makes it impossible to level up a skill after having obtained 3. The every day sign in is broken, Ive been getting the 8th day prize (an SSR) every day for 2 weeks.
The game fantastic, i dont like games like that but your game was so good but you have problem, when the game give you new things like dungeon battle or something like that, the level you unlucked in characters and all coins bot will luck, can you fix this problem and also can you make the game with google game app and add some Achievements
At first I was hesitant to play this since it was like a rip-off of Honkai but with a different kind of gameplay and it turns out the game is pretty fun even though it's a little rip-off. So for players who wants to kill time and have fun, I would love for you to try this game. For the developer please give more updates and the cloud save should be active for us players who wants to save our data
Ad system is bugged beyond use. Every time I go to use ad to collect more currency it says wait 5-10 seconds for ad to load. I'm sure one could surmise where this is going...the one thing that makes mobile games annoying doesn't even work on this game..."
Page navigation: