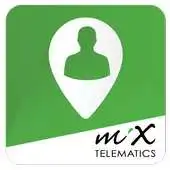 MiX Locate Mobile
The official app &amp game
Distributed by UptoPlay
SCREENSHOTS
DESCRIPTION
Play this online game named MiX Locate Mobile.
MiX Locate mobile from MiX Telematics is available only to MiX Locate customers.
KEY FEATURES:
• Track your fleet on a map
• Search within a site to immediately view all assets
• Quick view of all your assets and their status
• Latest speed and positioning details
• Choice of maps include street and satellite
• Lock onto a vehicle in Follow Mode
• Trip reports for the last 48 hours
• Plot a route on a map
• See start and end points of trips
• Your position relative to your fleet
• Reverse Geolocation supported
• Support for global time zones
• Fast server response times
By downloading and making use of the application, you are agreeing to accept the MiX Telematics Mobile application end user license agreement. The agreement can be found by following the link: http://www.mixtelematics.com/about-us/mobile-app-privacy-policy
Updates:
MiX Locate Mobile v2.0 includes the following features:
• Android Tablet Support
• Refreshed UI design
• Included Start and End trip times in the trip list above the Reverse Geo in the trip list view
Please take note that you will need to ensure that Google Play Services app is updated to the latest version in order to take full advantage of the map controls. The Google Play services app can be downloaded/updated via the Google Play Store.


MiX Locate Mobile from UptoPlay.net
Page navigation: