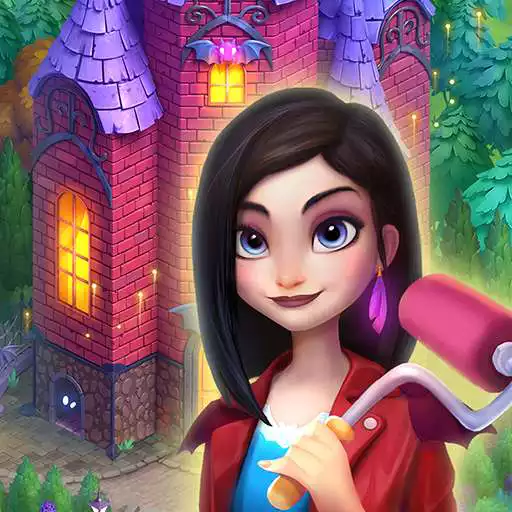 Mergenton Stories: Merge town
The official app &amp game
Distributed by UptoPlay
SCREENSHOTS
DESCRIPTION
Use UptoPlay to play online the game Mergenton Stories: Merge town.
This old town of Mergenton is full of stories unheard of! Join Eve and her fascinating friends to discover what her ancient heritage has to tell. Help Eve discover what the mansion and its inhabitants hide about the familys adventurous past!

Have a blast with this match 2 game. Wipe off the dust and discover new items, learn to merge them into useful parts, objects and tools, earning an amazing reward! You never know what (and who!) awaits on the ancient streets of Mergenton. Merge as much as you can, complete tasks, get what is needed to renovate the buildings, and make the old town of Mergenton shine again!

Unlock new areas within and around the mansion, explore strange places and watch the story unfolding right in front of you.
Without an abundant combination of items to discover and hundreds of engaging puzzles to solve, the grand renovation is next to impossible!

Dive deep into the storyline with Eve, the vampire. Together you will meet charming and bizarre creatures and discover their secrets. Tons of spooky fun, merging and crafting await you!

This witch game features:

easy & catching gameplay. Merge items, renovate the town and make it glorious like never before. Be careful - combine what you have into more useful tools as much as possible. Think thats the final merge? Well, give it another go!

an engaging storyline with lots of fantastic characters, events and tasks that keeps you craving more!

hundreds of eye-catching levels. By completing them brick by brick and crafting the items needed, youll get the story unfolding!

adorable spooky creatures youll be interacting with.

rewards - XP, coins and power to use when you are stuck. Remember to merge bonuses creating greater ones to help you level up!

smooth sync between your phone and tablet and go on crushing levels! Take on this epic saga game alone or challenge your friends!

fun and mystery of the locals, and the grand task of the renovation of the town.

Set off for this exciting witch saga. Use Eves magic and crush the levels. Enjoy this colorful merging game where you can make the grand renovation come true.
Enjoy with UptoPlay the online game Mergenton Stories: Merge town.
ADDITIONAL INFORMATION
Developer: Huracan Apps LLC
Recent changes: Thanks for playing Mergenton Stories! This update includes:
- Experience improved gameplay with bug fixes

We are actively working on adding new content. Please stay tuned, don't miss the future updates, and do not hesitate to share your feedback with us via [email protected].
Page navigation: