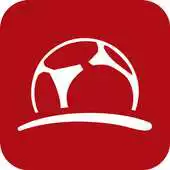 Live Soccer TV
The official app &amp game
Distributed by UptoPlay
SCREENSHOTS
DESCRIPTION
Play this online game named Live Soccer TV.
The Live Soccer TV app is a comprehensive soccer/football TV guide offering the World Cup 2018 match schedules, official broadcasters and streaming services available globally. The Live Soccer TV app offers you live scores, stats, match commentaries, news, tables and match kick-off alerts.
*Please note that the Live Soccer TV app does not offer any streaming. The app provides you with direct links to all the official broadcasters across all official streaming platforms for each live match. The app does NOT provide any links whatsoever to illegal streams.
The app covers all top leagues and competitions, and provides official broadcast listings for all available platforms: tv, online, mobile, apps, online audio and radio broadcasts. In addition to detailed broadcast details, you will also get up-to-the-minute live scores, match stats, commentary and vital kick-off notifications for your favorite teams in most competitions.
The Live Soccer TV app is the mobile platform for LiveSoccerTV.com, a soccer/football portal serving reliable and thoroughly researched international broadcast listings for over 10 years.
The Live Soccer TV app Features:
- Match integration with your calendar.
- New match kick-off notifications options: 24hr, 6hr, 3hr, 1hr & 30min.
- Control the visibility of live scores: Always on, 7day, 2day, 1day, 12hrs & off.
- Add all matches of your favourite team to your personal calendar.
- Bug fixes.
- Official multi-platform broadcasts including TV, Radio, Online / App / Mobile streaming listings for the most popular leagues, cups and competitions.
- Links to official live video and audio streams by region per match.
- Team fixtures, results, match stats, lineups, live match commentary.
- League standings and top scorer tables.
- Local channel listings by day, team, or competition.
- Daily breaking football / soccer news, viral content and editorials.
- Favorite team kick-off reminders with local broadcast info.
- Match schedule integration with your device's calendar.
- Option to hide scores for those who want to watch later without knowing the result.
- Red and blue color app themes.
- Comprehensive broadcast data coverage for all major competitions including the all top leagues, cups & competitions, including the UEFA Champions League, UEFA Europa League, English Premier League, FA Cup, La Liga, Copa del Rey, Bundesliga, Serie A, Coppa Italia, MLS, Ligue 1, Copa Libertadores, Copa America, Liga MX, Liga PT and 2018 World Cup.
- Local broadcast rights listed by competition and channel.
- Ad-free option.
Multi-language support:
- English
- Dutch
- French
- Indonesian
- Italian
- German
- Portuguese (Brasil)
- Portuguese (Portugal)
- Russian
- Spanish
- Turkish
Stay connected to the game. Download the Live Soccer TV app today!
Updates:
- World Cup live broadcast schedules have been updated for over 150 countries.
- Official multi-platform World Cup Broadcast options by country.
- A cache clearing feature "Refresh Match Notifications" has been added in settings to resolve match (kick-off) notification issues.
- Channel Name display issue now shows complete sport channel names.
- Easy access to official listings covering all top Men and Women's soccer competitions and leagues.
- App performance enhancements
- Minor Bug fixes.
Live Soccer TV from UptoPlay.net
Page navigation: