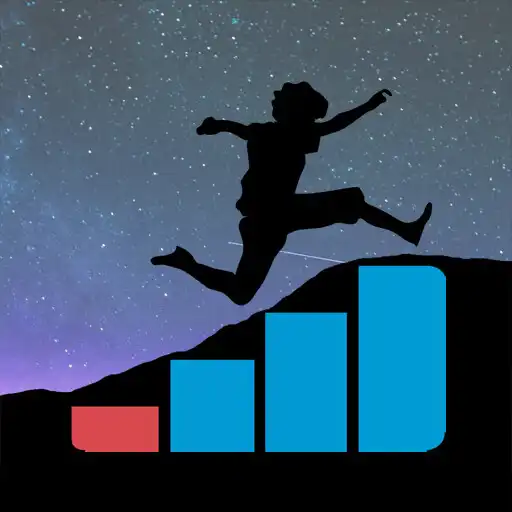 Little Big Steps! Habit Maker
The official app &amp game
Distributed by UptoPlay
SCREENSHOTS
DESCRIPTION
Use UptoPlay to play online the game Little Big Steps! Habit Maker.
A habit maker for good habits and a habit breaker for bad habits.

Little Big Steps makes you accountable to yourself. Enter your goals, mark yourself out of 10 each day and improve consistency and effort.

Habit forming doesn't need to be over complicated or an admin burden. There are two important ingredients that this habit maker simplifies:

1. Consistency.
2. Effort.

Little Big Steps is a goal and habit tracker that improves both by tracking your daily effort, out of 10, towards your goals. If you only score 1 a day it can greatly add up over time. If your goal is to get fit, 10 minutes of exercise a day is 61 hours of exercise a year.

It separates consistency from effort with two key features to make achieving your goals easier.

Features:

1. Start by being consistent with your goals with 'No Zero Days Streaks' - How long can you go without having a zero day?

2. Then increase effort with Target Scores - Gradually increase effort at a sustainable pace, personalised to you.

3. Stats to analyse your effort by goal and by day of the week.

4. Custom notifications with messages set by you.

5. Dark Mode!

With this habit maker all you have to do is spend a minute a day marking yourself out of 10. There's no login screen, no subscriptions and no unnecessary forms to fill in. Good luck with your goals!
Enjoy with UptoPlay the online game Little Big Steps! Habit Maker.
ADDITIONAL INFORMATION
Developer: Grandad's Computer Room
Recent changes: Moving goals up and down is done with buttons now rather than drag and drop. This avoids a conflict between scrolling and dragging.
Page navigation: