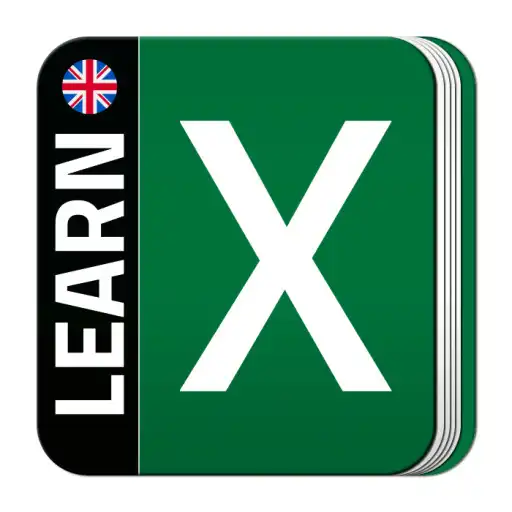 Learn MS Excel Offline
The official app &amp game
Distributed by UptoPlay
SCREENSHOTS
DESCRIPTION
Use UptoPlay to play online the game Learn MS Excel Offline.
App Learn MS Excel Offline
App Size: 2.2 MB
If you need to learn something better on MS Excel so you are on the right place and at the right time. This app have a huge knowledge of excel and also in
this app you will see some of the pics that is in your favor that lets you to know how better to work with ms excel. After Complete studying of this app you
will be able to recognize some of the following works.
V e r s i o n :: 1 . 0 . 17
N e w F e a t u r e s

Pretty New UI Has been Implemented
New Formulas & Course Chapter has been added
Learn MS Excel Offline has been improved very much
New Formulas are added
Size has been decreased to 2 MB
New Chapter has been added
New Techniques are added
Work More Fast
UI has been Modified

Topics in Sequence:
MS Excel Work
Use MS of Excel
Excel 14 Tips to Try
How to Add More Than One New Row or Column
what are filters
How to Remove Duplicates
Transpose
Text to Columns
Excel Formulas
Formula of Conditional Formatting
Excel IF Statement
Other Excel Functions
Use of INDEX MATCH
Use of COUNT IF Function
How to Combine cells using Am-percent

We hopes that you have learn't something better than you have.

Feature
Awesome Work on MS Excel
Relief you from office works

Disclaimer:
In our App "Learn Excel Offline" we may include or offer third-party products or services in this application. These third-party sites have separate and independent privacy policies. We, therefore, have no responsibility or liability for the content and activities of this linked site. Nonetheless, we seek to protect the integrity of our application and welcome any feedback about this site.
Enjoy with UptoPlay the online game Learn MS Excel Offline.
ADDITIONAL INFORMATION
Developer: Lead24
Recent changes: Learn ms excel offline
V e r s i o n :: 1 . 1 .71


New Version Brings a lots of New Features
New Tips & Tricks
New Topics are added
EXCEL FUNCTIONS
Filters
Duplicates finder & Removing
Transpose
New More Formulas are added
IF Statement
Index Match
Many more other functions are added
Now Size Has been decreased
If you want To know more check it out
Page navigation: