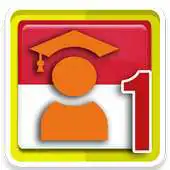 Kuis Indo Cerdas Ranking 1
The official app &amp game
Distributed by UptoPlay
SCREENSHOTS
DESCRIPTION
Play this online game named Kuis Indo Cerdas Ranking 1.
Kuis Indo Cerdas Ranking 1 is a Serious quiz to train and improve your knowledge base , science, history of Indonesia etc.
Could be for general ages, both children, adults and all family. Please register your highest score as Rank 1 in each category and level of questions. Each level needs a minimum score of 70 to be able to continue to the next level.
We hope to educate and increase our knowledge. Spare time while keep learning something new.
Updates:
media player sound bug fixed
Kuis Indo Cerdas Ranking 1 from UptoPlay.net
Page navigation: