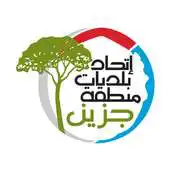 Jezzine
The official app &amp game
Distributed by UptoPlay
SCREENSHOTS
DESCRIPTION
Play this online game named Jezzine.
Welcome to the official app for Jezzine Municipality.
With this new App, you can access Jezzine Municipality services and apply, check your dues and pay online, send a suggestion, report a complaint, view the municipality decisions, check the latest news, or participate in a poll.
Key Features:
- Switch on/off Push Notification
- Call directly the municipality and other important numbers from the app
- Take or upload a photo to either report or complain, or even send a suggestion
- Check your dues or municipality taxes and pay online
- Fill in a form and apply for a permit or certificate from the app
- Poll participation
- Sign Up and Edit profile
- Ability to change password
- Important numbers
- Languages: English, Arabic, French
Download Jezzine Municipality app and experience a new way to connect with your municipality wherever you are, in Lebanon or abroad!
أهلاً بكم في التطبيق الرسمي لبلدية جزين.
مع التطبيق الجديد يمكنك تقديم طلبات للحصول على الإفادات والرخص، معرفة الرسوم البلدية الخاصة بك، إرسال الاقتراحات، التقدم بشكوى، عرض قرارات البلدية، ومتابعة آخر أخبار البلدية والأحداث أو المشاركة في استطلاع للرأي.
الميزات الرئيسية:
- اشعارات
- الاتصال مباشرةً بالبلدية من التطبيق
- تحميل الصورة لإبلاغ عن شكوى، أو إرسال اقتراح
- التحقق من المستحقات أو ضرائب البلدية و الدفع عبر الإنترنت
- طلب لمعاملة أو إفادة من التطبيق
- مشاركة في إستطلاع للرأي
- الاشتراك وتعديل الملف الشخصي
- القدرة على تغيير كلمة المرور
- أرقام مهمة
اللغات: إنكليزي, فرنسي, العربية -
قم بتحميل التطبيق بلدية جزين وتجربة طريقة جديدة للتواصل مع بلدية لديك أينما كنت في لبنان أو في الخارج
Updates:
Jezzine from UptoPlay.net
Page navigation: