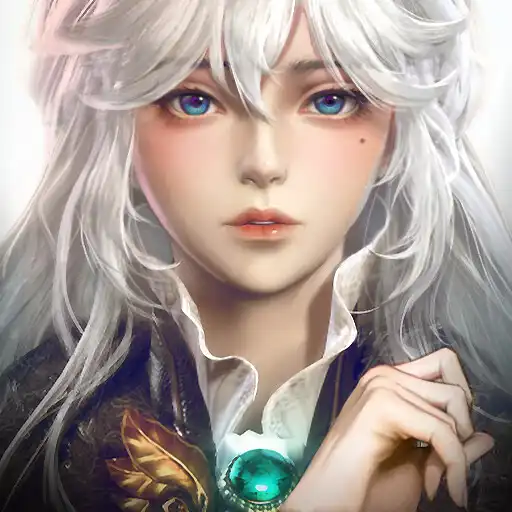 Heir of Light Eclipse
The official app &amp game
Distributed by UptoPlay
SCREENSHOTS
DESCRIPTION
Use UptoPlay to play online the game Heir of Light Eclipse.
Start strong with EPIC tanker TERESIA! Pre-register now for an unbeatable advantage!

Discover more on our official brand website!
https://bit.ly/HOL_Eclipse_Pre-registration

Com2uS presents the most acclaimed RPG game of 2023, an enthralling fusion of gacha, role-playing, action and strategy - a triumph in the world of fantasy games!

Immerse yourself in an awe-inspiring realm where light and darkness wage a never-ending war...
Accompany the enchanting girl, Nua, guarded by Goddess Ludmilla, in this breathtaking anime-style fantasy adventure!

Welcome to the 2023's most thrilling RPG sensation, filled with vast worlds to explore, daunting quests, the joy of gacha-style summoning, exhilarating action, strategic warfare, and a handy idle system for continuous growth.

[Game Highlights]
The captivating 'Heir of Light' universe, blockbuster fantasy epic
The 'Little Crimson Tree' is our last line of defense against doom!
Venture into a rich fantasy narrative with Nua and Goddess Ludmilla, surrounded by humans, elves, fairies, and giants as you strive to vanquish the Dragon of Darkness and ensure the world's survival!

Stunning visuals, animations, and illustrations.
A combat zone where anime-style characters and goddesses truly shine!
Gather faithful servants that serve only the heir!
Witness top-notch battle graphics with 3D in-game modelling!

Engage in strategic, mind-bending battles.
Build your unique deck with over 1,000 possible combinations!
Engage in intricate attribute battles with more than 6 factions!
Get into 5v5 team clashes where small shifts and unexpected twists decide who wins or loses!

Comprehensive PvE, PvP content - the epitome of RPGs.
Compete in real-time PvP arena battles on the global stage for supremacy!
Battle relentless bosses in guild dungeons!
Benefit from an idle system that farms rewards day and night for effortless growth!

Heirs! Stay connected with us and other Heirs all over the world!
Visit our official community for the exclusive events & latest news!

* Heir of Light: Eclipse Official Brand Website
https://bit.ly/HOL_Eclipse_Pre-registration

* Heir of Light: Eclipse Official Discord
https://discord.gg/hleclipse

* Heir of Light: Eclipse Official Twitter
https://twitter.com/HOL_Eclipse

* Heir of Light: Eclipse Official Facebook
https://www.facebook.com/HOL.Eclipse/

* Heir of Light: Eclipse Official YouTube
https://www.youtube.com/@HOLeclipse

* Heir of Light: Eclipse Official Reddit
https://www.reddit.com/r/HOLeclipse/

* Heir of Light: Eclipse is available in , English, , , , Deutsch, Franais, Espaol, , ting Vit.
Enjoy with UptoPlay the online game Heir of Light Eclipse.
ADDITIONAL INFORMATION
Developer: Com2uS Holdings Corporation
Page navigation: