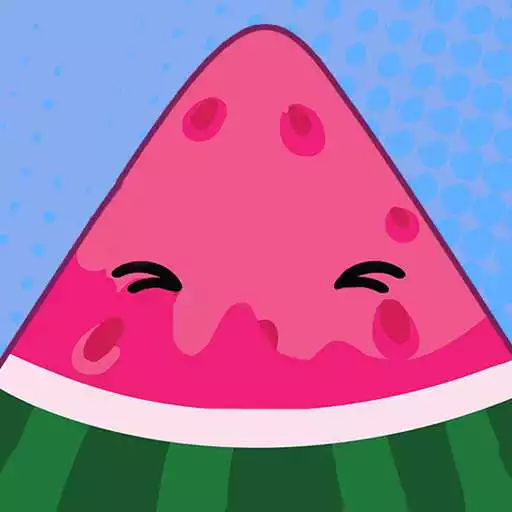 Guess the fruit name game
The official app &amp game
Distributed by UptoPlay
SCREENSHOTS
DESCRIPTION
Use UptoPlay to play online the game Guess the fruit name game.
play this guess the fruit name game on your phone to spend your time off. get this guess the picture quiz from our store page. you can also get other trivia guessing game in case you dont really like this game.

we have guess word from picture app for you. do not forget, we had a vast game collection for your phone so, test your knowledge about fruit around the world to the best of your ability as a fruit lover, and you will enjoy your time playing this guess the answer game in your spare time.

fruit is popular around the world, for good reasons, it is delicious and ready to eat also abundant in nutrients such as vitamins. comprised of mostly water, fruit is great for quenching thirst and beating hunger in a single punch. so take a look at this best fruit gameson your phone now while eating your favorite fruit. please kindly enjoy this fruit and vegetable quiz game.

tomatoes are everywhere and the options are endless. used for the most popular dishes in the world from making pizza and pasta sauces to the humble ketchup for burgers and fries. so play this world fruit game as soon as possible.

it is believed bananas originated 10,000 years ago in the south pacific or southeast asia. bananas are convenient for a snack on the go, coming with their own protective case and easy-peel with no washing required. they are also a good source of vitamin c for immunity. indeed a very amazing fun fruit quiz.

nothing hits the spot like a refreshing sweet watermelon on summer's afternoon. watermelons originated around present-day egypt. fill your time with this sweet fruit game right now.

the best thing about apples is their crunch, as well as the choice of sweetness from their many different varieties. most apples in north american supermarkets are grown on the same continent, for the ease and price of distribution. while you consume your apple, play this apple fruit game on your phone now. say no more to boring time with this fresh fruit game now.

as a favorite fruit for many, it is not surprising why orange is the most popular juice choice for breakfast. sweet and with more than 100% of the daily vitamin c required, so dont forget to get this orange fruit game on your phone. as a fruit lover you should play this fruit identifier app as soon as possible.

mangoes give the daily recommended intake of vitamin c and are a source of vitamin b6 and fibre. their positive effects on brain health as well as their youth properties, are just a few of the reasons mangoes are considered superfruits. what are you waiting for, get this fruit kingdom app now.

although underrated in the west, pears are just as popular as apples in eastern european countries, being a sweet and cheap treat at street markets and on a supermarket's shelves. relax and enjoy this fruit learning games now.

a native fruit, avocadoes originated in south-central mexico sometime from 8000 to 5000 bce, and became domesticated there by the locals 5,000 years ago. share and ask your friend to get this trivia quiz guess the picture right now.

feature:
- this app is fruit guessing game.
- guess the answer using picture.
- more than 20 levels with over 300 questions.
- reveal the answer by viewing rewarded ads.
- 300 fruit names with pictures.
- ask friend to get an answer.
- support both portrait and landscape mode.
- optimize for 18:9 dimension.
Enjoy with UptoPlay the online game Guess the fruit name game.
ADDITIONAL INFORMATION
Developer: khicomro
Recent changes: - Remove interstitial ads from level selection to comply with ad best practice
- Implement interstitial ads during natural break when user finish every 3 questions.
Page navigation: