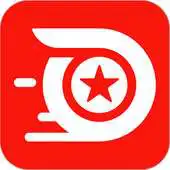 GO-VIET
The official app &amp game
Distributed by UptoPlay
SCREENSHOTS
DESCRIPTION
Play this online game named GO-VIET.
GO-VIET is a multi-service app that is designed for you to book a ride and deliver goods conveniently in seconds and at affordable price. No longer do you need to wait long for someone to pick you up. With GO-VIET, not only is everything at your fingertips but moves at a faster pace.
We connect you to our friendly and reliable drivers through a variety of services:
- GO-BIKE: the online bike hailing service, convenient, fast, and affordable to use.
- GO-SEND: The on-demand delivery transportation service - secure, safe, and trustworthy.
You can be completely at ease with our service quality as all of our drivers are trained, tested, and examined carefully. Also, our Service Excellent team is here to support you any time to ensure best service quality.
How to use GO-VIET?
1. Install the GO-VIET app, it's free.
2. Pick your service - bike or goods delivery.
3. The app automatically finds your location, input your destination.
4. GO-VIET automatically connects you to the nearest driver. You can track the journey and know exactly when they will arrive.
5. You can also quickly and easily communicate with the driver via in-app chat or click-to-call.
6. Confirm a driver and enjoy your trip.
7. Pay with cash quickly and conveniently. You will receive an e-receipt via email after completing each trip.
If you have questions, contact us via
[email protected]
or www.go-viet.vn for more information.
Updates:
GO-VIET now has a new cool update for you:
- Fixing some bugs in designs
- Some translation fixed to improve your experience
Keep enjoying your life with GO-VIET and stay tuned for more cool updates.
GO-VIET from UptoPlay.net
Page navigation: