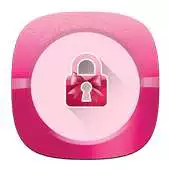 Girly Pink Advance Lock Screen
The official app &amp game
Distributed by UptoPlay
SCREENSHOTS
DESCRIPTION
Play this online game named Girly Pink Advance Lock Screen.
Get Advance Lock Screen Launcher from our Play Store Account to launch the Pink Advance Lock Screen. Pink Lock Screen is made with Pink theme concept. You can personalize your Advance Lock Screen Launcher with Pink Lock Screen.
There are 5 specially designed concept in Pink Lock Screen. You can implement any one of it at a time.
If you are bored with the default lock screen features of your mobile, Pink Advanced Lock Screen will surely be your best replacement. It's uniquely developed with style and beauty. Specially made to make your mobile screen look awesome.
App Features:
- Unique Concept: This is the first of it's kind lock screen. We have provided the main Lock Screen Launcher, along with many different Lock Screen Theme applications. You'll need Lock Screen Launcher to access other lock screen themes.
- Easy and Beautiful UI: All backgrounds are full HD to make your lock screen look beautiful. Each Lock Screen themes contains self designed full HD backgrounds and design concept as per the theme.
- Security: Secure your lock screen with 4 digit pin password and slider. In case you forget password, default password is given within the app.
- Theme Customization: select from many different themes available, which are separately uploaded in our Play Store account. Every theme has specially designed 5-10 concepts from which you can activate any one at a time.
- Notifications: Get all your notifications on your lock screen display and access it directly by clicking on it.
- Text personalization and customization: personalize the text "Slide To Unlock" with your own text. You can customize the lock screen text with different font style and color.
- Other settings: On/Off vibration and sound from settings.
Lock your mobile screen with these cute Girly Pink wallpapers and your friends envy of your new style.
Download Now.
Available themes which you can play online from our play store account:
- Wooden Lock screen
- Gold Theme Lock Screen
- Neon Lock Screen
- Retro Lock Screen / Cinema / 1960's
- Sakura Theme Lock Screen
More themes coming soon.
Updates:
Girly Pink Advance Lock Screen from UptoPlay.net
Page navigation: