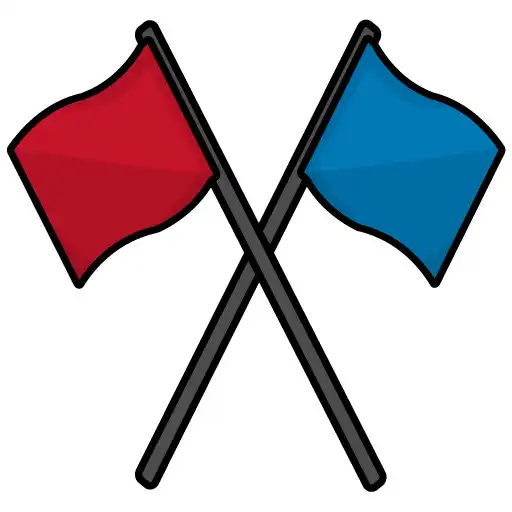 Flags War
The official app &amp game
Distributed by UptoPlay
SCREENSHOTS
DESCRIPTION
Use UptoPlay to play online the game Flags War.
With FlagsWar, vote for your favorite flag and make it win !

CHOOSE YOUR FLAG
Pick the flag you want to see climb the podium.
A basis of 200 flags (UN member states + observer states) and others.

A REAL TIME RANKING
Watch the evolution of the ranking with regular updates.
See if the flag you support is on the top or if it needs your help.

WINNERS HISTORY
You can search the best flag, whose who gets the most points for the past months.

SHOW FLAG BALLS
Switch between standard mode with flags and lists or balls representations with expressive eyes !

NEW FLAGS ADDED
New flags are an added function of the public demand with updates, so stay watchful.


This app is lightweight and free !

LIKE US: https://www.facebook.com/Flags-War-342215973136565
FOLLOW US: https://twitter.com/flags_war

Technical troubles or suggestions with the app ? Share your remarks and questions at [email protected]
Enjoy with UptoPlay the online game Flags War.
ADDITIONAL INFORMATION
Developer: JignefSoft
Genre: Libraries & Demo
App version: 1.2.1
App size: 7.2M
Recent changes: Facebook Login upgrade
Comments:
This app is not really a game, you vote on your favorite flags. However I keep crashing every time I start it. I can rejoin it, but it happens often.
The game is cool, but i have a problem, there is a bug that when i touch the button to vote for my flag, it does nothing and i can't vote for my flag
Good Game, I like the Concept!
The idea of this game is trash The game was ok but dont instull it u will uninstul in a second
Pretty Good. It's like a war of the most fAvrouited flags"
Page navigation: