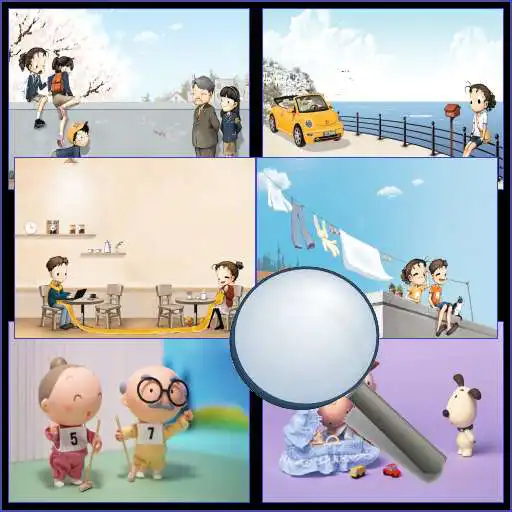 Find Differences II
The official app &amp game
Distributed by UptoPlay
SCREENSHOTS
DESCRIPTION
Play this online game named Find Differences II.
Observe, locate and find all the differences in this free spot the distinctions game
while you uncover dozens of images on the way.
Find Differences is a challenging brain trainer game where you have to compare
and spot the 5 differences between two images.
Take your time, observe, compare and spot the concealed distinctions, as this is not that type of find the differences game where you are rushed to detect all the distinctions.
Uncover, detect and spot the concealed 250 differences, comparing 50 high quality images.
FEATURES:
• 50 Different high quality colorful images
• 250 Concealed Differences to detect & locate per image
• Play at your own pace with No Time Limit
• Cannot spot & find a challenging distinction? Use some hints to detect it
• Completely FREE and without any in-app purchases
Sometimes a difference looks out of sight but keep on looking and compare the images.
Please leave a review if you like our app. Thanks!
Updates:
Find Differences II from UptoPlay.net
Page navigation: