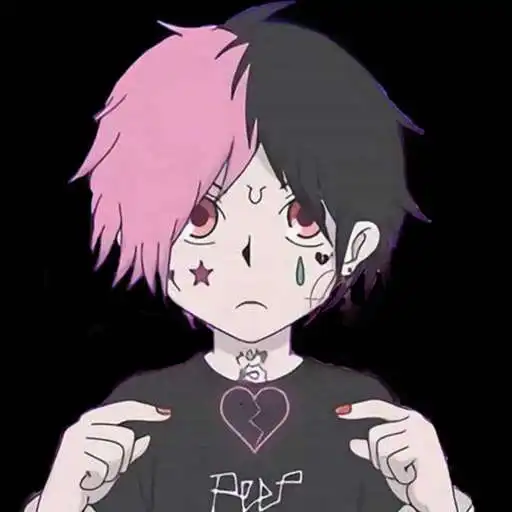 Emo Wallpaper HD
The official app &amp game
Distributed by UptoPlay
SCREENSHOTS
DESCRIPTION
Use UptoPlay to play online the game Emo Wallpaper HD.
Anime is an animated work created using a collection of 2-dimensional images that are put together through frame by frame so that it becomes a complete animation. Japan is the largest country that produces anime. In addition to unique characters, the stories in anime are also unlimited, from sci-fi to an amazing fantasy world. No wonder there are many anime that are worldwide because of the varied stories.

In this Emo Wallpaper, we provide thousands of Emo backgrounds that have full HD quality especially for you anime fans. In addition, the Emo wallpaper application also has many unique features, such as you can choose your favorite wallpaper which will appear in the favorites menu.

Here are the features of Emo Wallpaper:
- Emo Background with HD quality
- Suitable for all devices
- updated every week
- Simple and easy to use

In the Emo wallpaper application you can also share your favorite wallpaper with your friends. And don't forget to invite your friends to use this application, because we provide this Emo wallpaper application for free.

What are you waiting for. Please play online this Emo Wallpaper application for free and make your smartphone elegant and cool.
Enjoy with UptoPlay the online game Emo Wallpaper HD.
ADDITIONAL INFORMATION
Developer: Danu Winata
Genre: Personalization
App version: 1.0.0
App size: 15M
Comments:
Very cool my sis like it my brother liked it
Now my phone looks how I feel... Moody and miserable.
I'm literally emo baddie"
Page navigation: