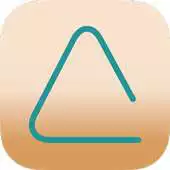 DeltaSmart
The official app &amp game
Distributed by UptoPlay
SCREENSHOTS
DESCRIPTION
Play this online game named DeltaSmart.
Discover the Réseau de Santé Delta mobile app, which allows you to:
- Seek a health professional in the cantons of Geneva, Vaud, Valais and Fribourg.
- Contact him using public data. In the case the doctor is a Réseau Delta's partner, you get additional possibilities: does he accept new patients? what languages ​​does he speak ? etc ...
- Find a way to get to its address using public transport services.
- Obtain a navigation assistance if you want to go to his address.
- Consult free beaches of health professionals who have decided to join our service and make an appointment.
- Find the nearest guard pharmacy to you.
- Get advices in case of emergency
- To find the contact information of our affiliated medical centers.
- Ask questions anonymously to our physician partners.
- Identify your affiliation with Réseau de Santé Delta and obtain an insurance card, which you can use with some partners to obtain benefits. Consult http://resau-delta.ch site for more details about these benefits.
Updates:
- New feature: in case of pain or ailments, see our "symptom checker" to indicate the way forward.
- New icons on the home page.
- Terms of services easier to access.
DeltaSmart from UptoPlay.net
Page navigation: