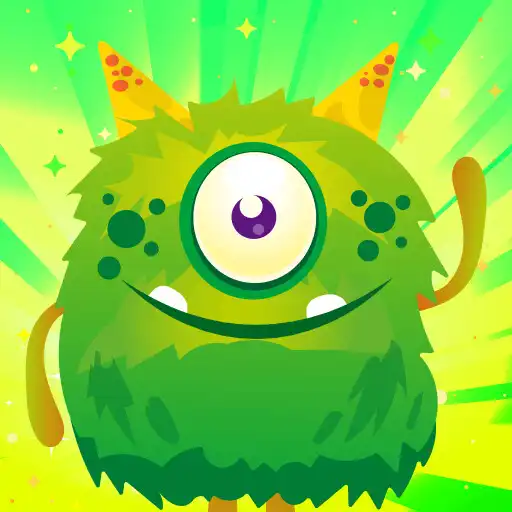 Cosmo Monsters
The official app &amp game
Distributed by UptoPlay
SCREENSHOTS
DESCRIPTION
Use UptoPlay to play online the game Cosmo Monsters.


The cute and cool monsters got in trouble. They have lost in space and need your help.
The monsters are stuck between awful blocks and can not get free of them. Ready to help them? Take your ship with a cosmo ball and start your mission as a lifesaver!
To free the monsters, you would need to crash all the bricks and get the monsters into the spaceship. The Main Monster should be taken on board, otherwise, your mission will fail.

In the galactic, you will find useful items, which will help you in your mission.
Blaster Gun will activate the guns in your spaceship.
Blue crystals allow you to build and use two more additional cosmo spheres in level.
The big red heart will give you one more cosmo ball.
The bombs will explode and crash every block around. The monsters will be free immediately and you can save them with your ship.

The main spaceship shoots by just tapping on it! Nice equipment on board to speed up your mission success. Your game became a real shooter! Fun and intensive

Ready for a cosmo mission! Install the free and nice arkanoid ball spaceship game and start your trip and adventure!

Game Features Description.

Start the level and tap on the ball once or three times on any place on your device, and the cosmo ball will start flying.

Collect enough credits to open a new cosmo ship or get it with real money. Each cosmo ship is unique. It has a difference in:
Paddle size
Paddle speed
Cosmo ball size
Quantity and speed of blaster guns

The best ships can shoot very fast and equipment with three guns on board. The small cosmo ball can be used in one case, the big one in another. The speed of the paddle will be better in each next cosmo ship. Choose the best fit cosmo ship and enjoy the brick ball crasher Arkanoid.

Fully offline mode! Just install once, and you are ready to enjoy the game. You would need to connect if you wish to buy a new cosmo ship or update the game. A nice casual game does not need more connection.

Fun and small levels, intensive game. You can win a level very fast, it is never boring. From level to level you will see unique ideas

For Kids. Nice and careful images will be interesting for your child. Kids will enjoy the ball brick crusher style casual game a lot! Nevertheless, levels can be tricky. You would need to solve the task, and the level will be done in a couple of seconds! Plenty of smartly designed levels will be interesting for teenagers and adults.

Game Play. Each level has it's own interesting schemas - how to pass level fast. Try to find it and the game will become more fun and easy. Crashing the blocks became more fun!

Music and sounds well handpicked and will make your game more fun and interesting.

Custom cosmo ball speed. Select the comfortable speed for the cosmo ball based on your device size. It will simplify the Arkanoid game a lot and bring success in passing the levels. Open the settings dialog and select from one to ten for ball speed.

Colorful Design. The free offline casual ball brick crusher game is well combined. The colors will be changed all the time and you will not be bored at some time. For children and adults it will be a pleasure to see the mix of colors!

Smart, intensive, and dynamic levels are very different and well designed. The new ball brick crusher is cool and interesting to play. Start your space adventure and help monsters



Ready for a cool adventure? Start your game now and get fun! Good luck!
Enjoy with UptoPlay the online game Cosmo Monsters.
ADDITIONAL INFORMATION
Developer: PumPamPom
Recent changes: For now each ship could fire on touch. You should not wait the ball only anymore. Use ship to act and free the monsters! Enjoy fun game :)
Page navigation: