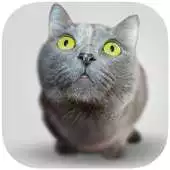 Cool Animals Facts
The official app &amp game
Distributed by UptoPlay
SCREENSHOTS
DESCRIPTION
Play this online game named Cool Animals Facts.
cool animals facts will provide you with Hundreds of cool facts about animals to enjoy, no internet connection needed. Enjoy your facts anywhere and anytime you want.
here are some examples :
* An elephant can die of broken heart if their mate dies. They may refuse to eat and lay down, shedding tears until they starve to death.
*Pandas do not have facial expression to communicate like the rest of the bear family. They stare at its opponent with its head down to threaten one another.
*Cats respond better to women than to men, probably due to the fact that women's voices have a higher pitch.
*Tigers rarely fight over a kill, if another tiger crosses path they share their kill, and if there are females and cubs, male tigers will wait for them to eat first.
Features:
- Unique and simple Layout
- Hundreds of cool facts about animals
- Works offline Access all facts anytime, anywhere, no internet connection needed.
- Search any term and find all facts about it
- Bookmark your favorite facts for quick future reference
- Read random facts
- Share your favorite facts
- New facts added every week.
- Amazing Animal Facts from around the world
- Lions Facts
- Tiger Facts
- Shark Facts, etc
- Create Facts Widget
CREDITS:
App icons by: Madebyoliver from flaticon.com
Updates:
Cool Animals Facts from UptoPlay.net
Page navigation: