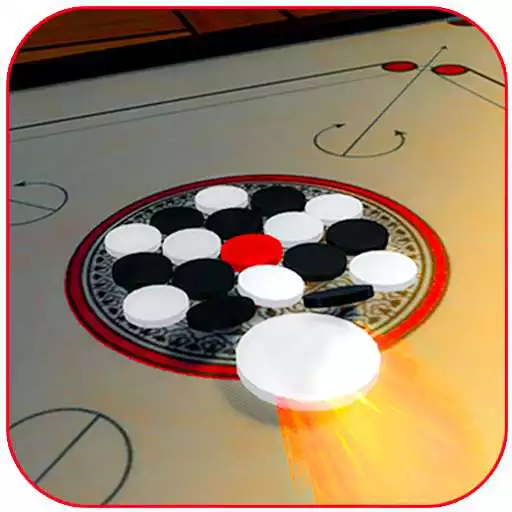 Classic Carrom Board Pro Game
The official app &amp game
Distributed by UptoPlay
SCREENSHOTS
DESCRIPTION
Play this online game named Classic Carrom Board Pro Game.
Classic Carrom Board Pro Game is the best of all Board Games and a Perfect time killer. The game is all about accuracy, fun and full of entertainment. Have you ever played on Carrom Board so the realistic stuff you are looking is here and it's more user friendly and have best controls. You can also play with your friends and with CPU AI in different modes, you have to be perfect and cleaver while playing against CPU AI. You would love to play and get addictive to this Classic carrom board pro game.
Classic Carrom Board Pro Game is highly addictive for all android users. If you are seeking for the best indoor Carrom game , Carom, Caram, Carram, Caramm, Karrom, Karam or whatever it's spell is, this is the best Carrom Board Indoor time killer game.
Classic Carrom Board Pro Game or Classic Karram Board Pro Game is also known by the name karrom-bol (coin star) carom ludo or in all over the Asia. While playing the Carrom game you have to shoot black and white pieces with your fingers. Pocket the white and black pieces before hitting the red coin (Queen) apart of that it will be in the center again during game. You have to be accurate while taking aim and shoot the way to you shoot in different styles like Zg Zag, Bng, Snake lader and angry b game.
Download this highly addictive Classic carrom board pro game and enjoy it with your friend and family members. Controls are intuitive to any gamer that's why your concentration or focus is the key for winning. The ultimate addictive fun carom game of 2018 for all android users.
Challenge friends to play against or the CPU AI players in this awesome addictive game.
Classic Carrom Board Pro Game is most realistic, physics based and enjoyable carrom games available on mobiles and tabs. Enjoy the Carrom season.
It has Classic Carrom or Karrom 3D Mode, Time Trial, Challenge Mode as well as Practice Mode.
FEATURES:
* Became Pro Carrom Player to compete.
* Use your skills to beat CPU AI.
* 3 Different Modes (Easy, Medium, Hard).
* Various Stunning Strikers to choose.
* Realistic Physics applied (User Friendly)
* Stunning and awesome high resolution HD 3D graphics.
Updates:
Classic Carrom Board Pro Game from UptoPlay.net
Page navigation: