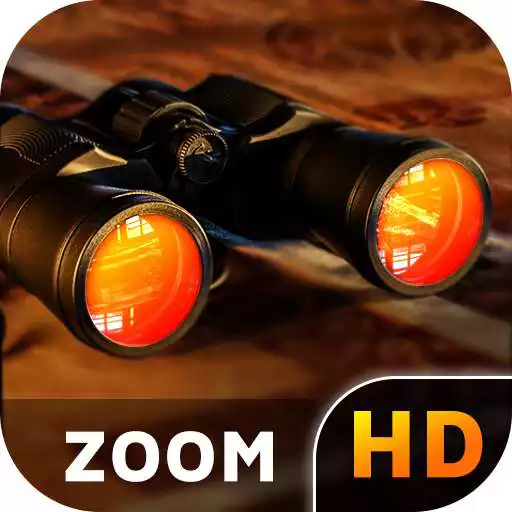 Binoculars Zoom Telescope HD Camera
The official app &amp game
Distributed by UptoPlay
SCREENSHOTS
DESCRIPTION
Use UptoPlay to play online the game Binoculars Zoom Telescope HD Camera.
Binoculars Zoom Telescope HD Camera is the zooming camera which get the potential radius of the Built-in camera.This application allows you to see Faraway objects easily but little blurry. The picture resolution quality depends on the camera quality. The application supports manual controls such as Brightness and video recording. The application is not real Binoculars telescope or any type of zooming camera it is just for entertainment purposes.Binoculars Zoom Telescope HD Camera provide you high-quality images and videos of zoom objects.
It is specially developed to replace your expensive gadgets like Telescope, DSLR, Microscope, Monocular, Handy Cams, Magnifier, Zoom Cameras, Camcorder, Point shooting, and GoPro.

SOft FEATURES:
1) Auto & manual focus
2) Brightness up/down
3) Flashlight
4) Capture photo & video
5) dashing design buttons
6) Handy zoomin/zoomout

PERMISSIONS:
We dont collect any information about the user:
1) Storage (Read/Write) permission: User should gives permission to read or save the images from the gallery.
2) Camera permission is to capture Photos and record Videos.
3) Audio permission is for video mode audio recording
4) Billing and Internet Permission is for in-app purchases.


Spacial Note:
This is not a real binocular or any type of zooming Camera it just zoom upto the camera potential radius.
Enjoy with UptoPlay the online game Binoculars Zoom Telescope HD Camera.
Page navigation: