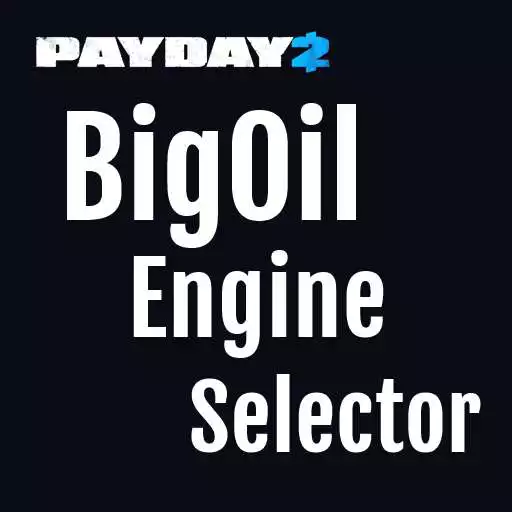 BigOil Engine Selector
The official app &amp game
Distributed by UptoPlay
SCREENSHOTS
DESCRIPTION
Use UptoPlay to play online the game BigOil Engine Selector.
This app ONLY for PayDay2 players. If you don't know what is PayDay2 or not played BigOil mission you don't need this app. It not intrested for you.
Helper for select right Fusion Engine on Day 2 in mission BigOil of PayDay 2.
You can be Doctor Fantastic even some teammate packed all Engins.
Enjoy with UptoPlay the online game BigOil Engine Selector.
ADDITIONAL INFORMATION
Developer: trijin
Genre: Entertainment
App version: 1.0
App size: 2.3M
Recent changes: completely remade shell application that allowed to refuse all advertising.
Comments:
It seems to get them wrong when it has to choose between 2 for example nitrogen could have been 8 or 11 and when I plugged in the right value it said it was 11 but was 8 and when I did hydrogen it said it should have been 3 but was 6
Very useful tool, when I this use I always get the right one, although the 3rd and 6th engine bug is kinda annoying, but it's not that bad
`Works great. I have it all memorized now. Didn't even know it was a precise table system. This is a good and simple app haven't had it fail. I used it to confirm the correct engine for the "Dr Miserable" achievement. It took just under an hour and I didn't want to have to restart.`,
Oh it works perfectly. And no ads? Saves me a trip to google. If you play Payday 2 and cringe when you have to guess the correct engine, this app will be your lifesavor.
It helps, but I feel like it's outdated. Spent 10 minutes searching the lab and found nothing."
Page navigation: