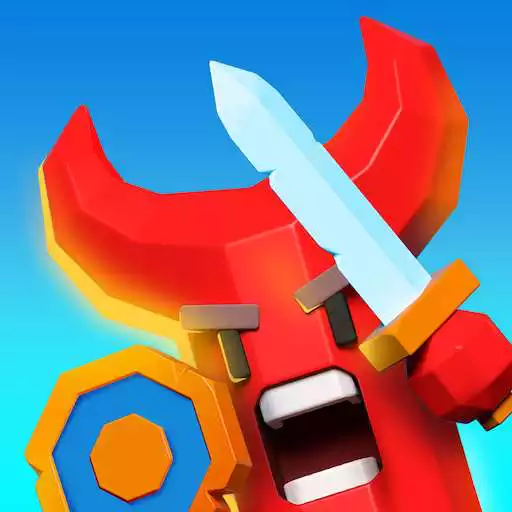 BattleTime Premium Real Time Strategy Offline Game
The official app &amp game
Distributed by UptoPlay
SCREENSHOTS
DESCRIPTION
Use UptoPlay to play online the game BattleTime Premium Real Time Strategy Offline Game.
NO ADS + START BONUS

OFFLINE RTS BATTLES!
WAR GAMES FOR FREE!
REAL-TIME TOTAL CONQUEST!

BEST CHALLENGE FOR FANS OF STRATEGY GAMES & TACTICAL WARS

It's a war time!
it's a TIME for BATTLETIME!!!

Feel like a true general of a real army. Join the battle, capture enemies castles and raise the power of your army. Lead your clan to the victory!

In BATTLE TIME you will meet:
- Plenty of maps, each of them presents a unique tactical objective
- Bright, eye-catching graphics
- The game is controlled in a simple and obvious way
- The gameplay is dynamic and run by your intuition.

CHOOSE YOUR GENERAL!
Every character has unique skills efficient for specific technical situation.

UPGRADE YOUR CHARACTERS SKILLS!
It will help you conquer the land faster.

COLLECT ARTIFACTS!
Assemble them in a set. Artifacts will improve the strength of your army.

USE ANYTHING YOU CAN TO MAKE YOUR ARMY STRONGER!!!

Facebook Page: https://www.facebook.com/battletimegame/
Google+ Page: https://plus.google.com/+foggybus-battletime-game/about
YouTube Page: https://www.youtube.com/c/foggybus-battletime-game
Game Page: https://foggybus.com/battletime
Enjoy with UptoPlay the online game BattleTime Premium Real Time Strategy Offline Game.
ADDITIONAL INFORMATION
Developer: Foggybus
Genre: Strategy
App version: 1.5.5
App size: 68M
Comments:
Good game - I would have given it a 5* but the achievement system is flawed. Both the Super Morale Skill and Super War Trophy Skill achievements are unachieveable, as the skills max out at 8, but the achievements seem to believe that there are more levels available. In turn, this affects the Stars Earned achievement, and leaves the player ~128 stars short of that achievement. Fix this problem and it's a 5* for me.
1. The game requires access to files and photos. Pochemu? Pourquoi? 2. It does not even need *you* -- the game just plays itself with you as a spectator. Very impressive (sarcasm). 3. The music is just a 15 sec loop. The graphics is nice though, but it has no point after all. Deleted after having beaten the first stage. Play Little Wars 2.0 -- it's a strategy in space; simple but much more enjoyable.
The winning prize is very much low to upgrade troops as a result can't win in higher level & loosing interest to play the game in future. Increase the winning income to minimum 1k to 100k coins depending on different level or the game play experience will be waste of time in future for gamers.
I am not going to give it much rate, The game needs more work, In UI & Level rewards to make it more interested.
Great game however I have one small... Well huge issue... I raged at it, punched my screen and... Bang! I now have everything in the game??!!!

Page navigation: