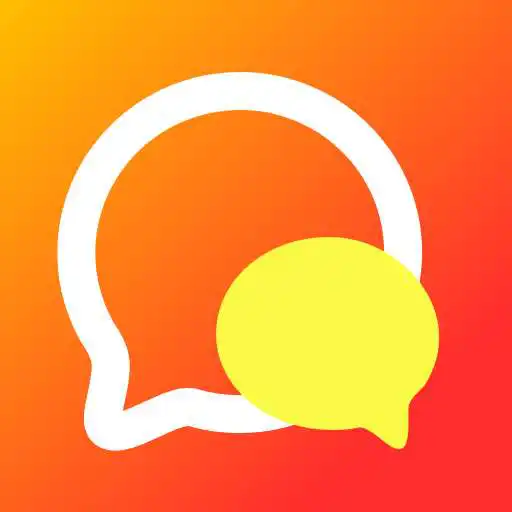 Amigo-Chat Rooms, Real Friends
The official app &amp game
Distributed by UptoPlay
SCREENSHOTS
DESCRIPTION
Use UptoPlay to play online the game Amigo-Chat Rooms, Real Friends.
Every message here will be taken seriously, and every message will be responded to within 10 seconds on average. Please take every message seriously, and others will treat you the same way.

There are only users who really want to meet friends, and the App will conduct strict authenticity checks to ensure the most real social platform. Real verification can be initiated at any time, and after that will get more attention from other users.

Use the most intelligent algorithm to recommend the most suitable friend for each user. Ensure that messages can be responded to quickly and make appointments efficient.

With just one click, you can send messages to all the friends nearby at the same time, and there is always one suitable for you.

Start efficient video chat with users in the same city and have one-on-one video chats with the friend online.

If you have a very attractive voice, you can have a voice chat with the user online.

Every message and every video you have will heat up your relationship. When the Amigo+ level gets higher and higher, you can unlock more exclusive features, and go on a chat with your friend!

Lots of interesting functions waiting for you to explore, find a way that suits you, quickly meet friends in the same city.
Enjoy with UptoPlay the online game Amigo-Chat Rooms, Real Friends.
ADDITIONAL INFORMATION
Developer: Amigo Together LTD
Genre: Social
App version: 1.6.2
App size: 98M
Recent changes: Pesky bugs have been exterminated.
Comments:
Do not install this app! This app is not paying anymore. I requested my widrawal for several times started sept 27,2021 but until now everytime I request widrawal it shows "rejected" I already emailed this concern but unfotunately no action from customer service. . So dissappointing. I promoted this app in my channel 3x. . I will change my ratings once my widrawal received..if not I will make a new video to inform everyonw that this app is not paying anymore
Great it really gives you reason to stay and enjoy. But after updating many times there are lot of changes. It something that the users are getting bored of it. Hope that you'll hear our opinions
Update: I received my two withdrawals and still waiting to my other two withdrawal. I can say that it is a great app and a legit one where they really pay you.
`"Women" seem to get PAID to spam guys with false interest?? And as a hot guy, there is no way to remove my photo nor profile. IT'S A TRAPPP! Most just babble incoherently in Spanish even if you write a profile in English. Not exactly the girlfriend experience if you are that way inclined. I meant to play online Amigos the legit app for local friends and now my data is stolen by this one.`,
Why is it that I can't acquire daily task anymore??. And so with the diamonds, I don't recieve anymore when I reply. It's not the usual that everytime I replied with the chat I will have a 0. 3 diamonds.."
Page navigation: