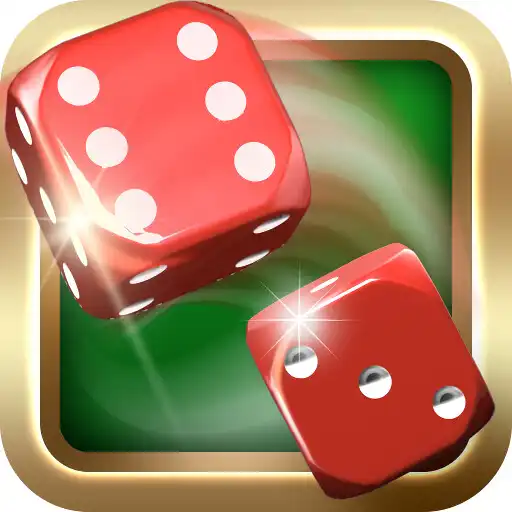 Yatzy
The official app &amp game
Distributed by UptoPlay
SCREENSHOTS
DESCRIPTION
Use UptoPlay to play online the game Yatzy - Dice Game.
Looking for a free online dice game to play alone or with your family and friends? Whether you call it Yatze, Yatzi, Yatzee, or Yahtzee, this Yatzy app is the best classic dice game for testing your luck and strategy skills. Roll the dice now to see if you can score BIG with a lucky Yatzy!

HOW TO PLAY?
Even if youve never played this dice board game before, Yatzi is fun, fast, and easy to learn!

Yatzy is composed of 13 rounds, each round containing 5 dice that can be rolled up to 3 times.
Your goal is to achieve the highest score by completing as many of the 13 dice combinations as possible.
You can score once and only once in each combination, so choose wisely!

SPECIAL FEATURES
Play to earn Dice and take advantage of big boosters like Bonus Rolls and Restart Turns
Level up to unlock custom dice faces
Win prizes every day with the Scratcher Card and Lucky Spin wheel of fortune
Keep track of your progress on the Scoreboard and improve your skills
Choose between 3 Play Modes: Solo, Two-Player, and Three-Player
Multiplayer Game Modes include: Play Against Opponent with a bot, Play Online against a random player, and Local Pass & Play with friends

HIGHLIGHTS
Suitable for all ages play with all your friends and family!
Play offline in almost all modes, no Wi-Fi needed
Keep your brain sharp by perfecting your strategy and choosing the best combination
Play on any device (phone & tablet friendly)
Enjoy relaxing sound effects, or play without audio if youre on the go
Multiple languages supported
Yatzy costs nothing to play online and play!

Download now to play this free Yatzy app on Android, one of the best dice games of 2022! The family game is easy to learn, but difficult to master! Do you have the luck and skills to roll big and take home the Yatzy crown?
Enjoy with UptoPlay the online game Yatzy - Dice Game.
ADDITIONAL INFORMATION
Developer: Playvalve
Recent changes: - New Multiplayer Online Mode
- Golden Chest Rewards
- Lucky Bonus Dice Rolls Available
- New Lucky Scratchers
Page navigation: