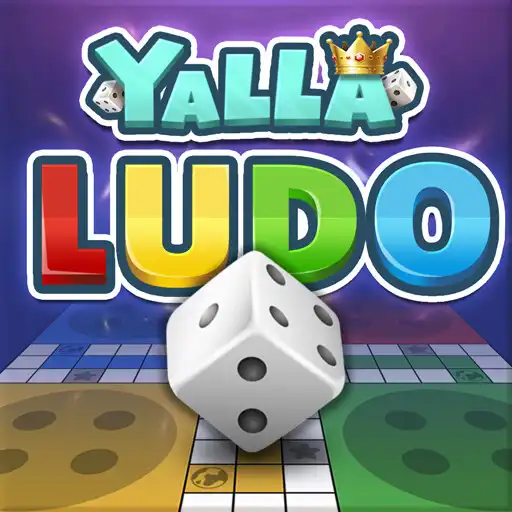 Yalla Ludo
The official app &amp game
Distributed by UptoPlay
SCREENSHOTS
DESCRIPTION
Use UptoPlay to play online the game Yalla Ludo - LudoDomino.
Yalla Ludo, an app with voice chat, allows you to play Ludo or Domino with your friends online.

Real-time voice chat
Talk with players via voice chat at any time, meet new friends and enjoy the game!

Various game modes
Ludo includes two modes: 1 ON 1 mode, 4-Player mode. Each mode has four gameplays: Classic, Master, Quick and Magic.
Domino: Drew Game and All Five.

Play with friends easily
Private rooms and local rooms enable you to play with buddies either online or offline. Come and have fun in games together

Group Voice Chat for Gamers
The chat room allows you to meet more gamers from all over the world and exchange ideas about games with each other. You can also invite friends or anyone else to play Ludo & Domino by this group chat. Lets enjoy the happy time in Yalla Ludo!

We will continue to give our best shot to provide you with more fun games which will enrich your daily life.
Enjoy with UptoPlay the online game Yalla Ludo - LudoDomino.
ADDITIONAL INFORMATION
Developer: Aviva Sun
Recent changes: Updates:
1.Generous Login Rewards: Log in monthly for profile frames and collect 12 months to unlock a bonus permanent limited profile frame.
2.Room Activity Notice: Create notices for activities and invite others to join your party.
3.Personalized Playlists: Take control of your music with our playlist management feature. Organize your favorite songs effortlessly.
Explore more updates in Yalla Ludo!
Page navigation: