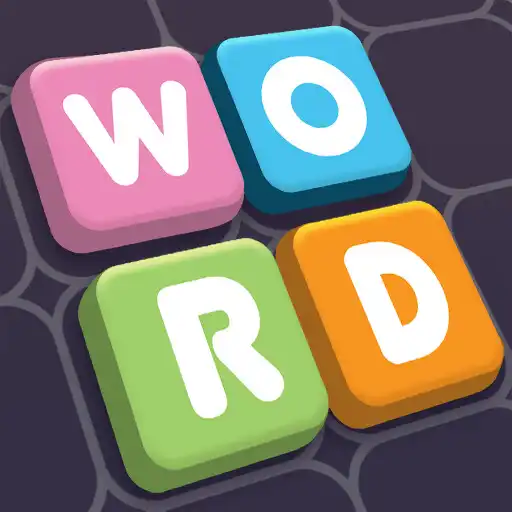 Wordle!
The official app &amp game
Distributed by UptoPlay
SCREENSHOTS
DESCRIPTION
Use UptoPlay to play online the game Wordle!.
Are you a word games master? Whether you are a fan of classic crossword puzzles or are just hopping on viral new word game trends, Wordle! will get you thinking. Take on daily brain teasers and train your mind with our fun word games.

With several unique game modes, Wordle! will challenge your mind and spelling skills. Want a fun and viral challenge? Try Daily Puzzle mode, where youll have 6 guesses to solve the word of the day. Each time you get a letter correct, the tile will turn yellow if it is in the word or green if it is in the right spot. Can you solve it with one guess? Once youve figured it out, share your score with friends. It's just like the viral word game, but on your phone!

Cant get enough Wordle!? Play Unlimited Wordle! in Classic mode, and play as long as you want. No need to wait a whole day for the next puzzle. Getting stuck? Not to worry! Use a hint to get out of a sticky situation and unlock the solution!

Or take on a timed challenge in Word Fever mode, where you will test your speed and spelling skills. Spell the word before the timer runs out, each time you find the word, the timer will reset and you will have to think fast and solve the next word. How far can you go?

Want to test your mind for the duration? In Secret Word mode you will have 3 chances to guess each word with the letters and clue provided. Push your word association skills to the limit, and guess each word before moving on to the next. Guess wisely, 3 incorrect guesses and you will have to start over!

Expand your adult mind and make your brain stronger with our free word games! It is like taking your brain to the gym!


Game Features

1. Fun Word Puzzles
Play the viral word game, or try one of our fun and creative game modes for a unique challenge like youve never seen before

2. Unlimited Wordle!
Solve as many Wordle! puzzles as youd like In Classic mode. No need to wait a whole day for the next puzzle!

3. Share Your Results
Try Daily Puzzle mode, where you can solve the Wordle! of the day, then share your results and compare stats with friends

4. Special Boosters
Having trouble? Unlock special boosters like the Dart, which will remove letters or Hint to reveal a correct letter, or use a Skip to pass a level entirely or try again if you lose.

5. Play at Your Own Pace:
Whether you enjoy the pressure of a timed challenge, or want to try to go the duration in Secret Word mode. Wordle! Has several games to play at your desired pace

6. Flex Your Brain Muscles
Ready for a tougher challenge? Test your skills in more challenging levels with longer words! Will you be the Wordle! Champion?

Visit https://lionstudios.cc/contact-us/ if have any feedback, need help on beating a level or have any awesome ideas you would like to see in the game!

From the Studio that brought you Mr. Bullet, Happy Glass, Ink Inc and Love Balls!

Follow us to get news and updates on our other Award Winning titles;
https://lionstudios.cc/
Facebook.com/LionStudios.cc
Instagram.com/LionStudioscc
Twitter.com/LionStudiosCC
Youtube.com/c/LionStudiosCC
Enjoy with UptoPlay the online game Wordle!.
ADDITIONAL INFORMATION
Developer: Lion Studios Plus
Recent changes: We've made numerous bug fixes and improvements in this build. Thanks for playing Wordle!
Page navigation: