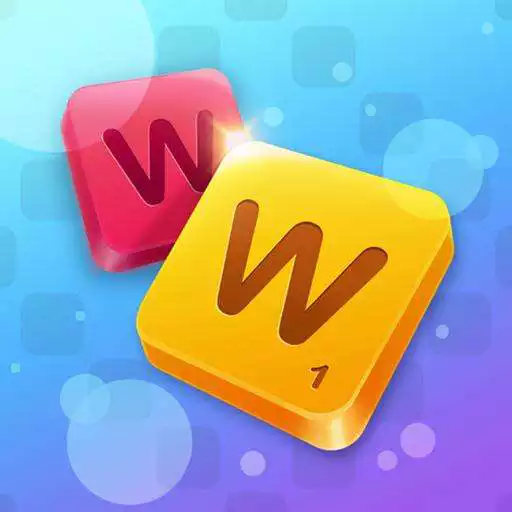 Word Wars
The official app &amp game
Distributed by UptoPlay
SCREENSHOTS
DESCRIPTION
Use UptoPlay to play online the game Word Wars - Word Game.
Word Wars is the ultimate word game to test your word power and find out whether you are better than all your friends! Are you smart enough to spot the hidden words?

The more words you make, the bigger your word arsenal becomes! And if you use the bonus tiles smartly, no one can beat you!

This unique online game is designed for avid word game lovers and new players alike. Time to rediscover your favorite childhood word game!

Strapped for time? Try the mini-board for quick word battles with friends. Whats more? You will learn new words every day and in no time, you will become a word master.

Never get tired of waiting on your opponents to play their turn! Play as many matches as you want at the same time and keep the fun going!

Learn new words on the go and make your opponents scramble for words!

CLASSIC MULTIPLAYER EXPERIENCE - Enjoy the evergreen classic board game in a beautiful new avatar!

PLAY WITH FRIENDS AND FAMILY - Login with Facebook and start dueling with friends!

FIND YOUR MATCH - Get matched with other players based on your skill level and unleash your word wizardry!

BROADCAST CHALLENGES - Throw down the gauntlet to other players and see how many are up for your word game challenge!

WEEKLY TOURNAMENTS - Compete in tournaments every week and win grand prizes!

UNIQUE POWER-UPS - Make use of fantastic power-ups that will help you take your word game skills to the next level!

CHAT WITH FRIENDS - Stay connected with your friends and make new ones!

So, what are you waiting for? Dont waste time on run-of-the-mill games. Get Word Wars now and get your word game journey started!
Enjoy with UptoPlay the online game Word Wars - Word Game.
ADDITIONAL INFORMATION
Developer: PlaySimple Games
Recent changes: 1. Regular tuning and fixes to make your experience smoother.
2. Under the hood improvements
Page navigation: