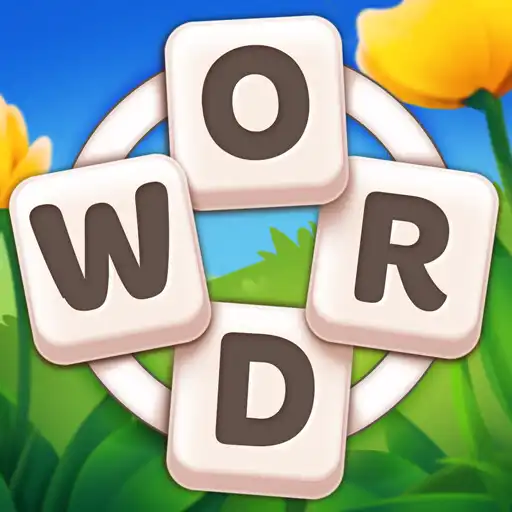 Word Spells: Word Puzzle Games
The official app &amp game
Distributed by UptoPlay
SCREENSHOTS
DESCRIPTION
Use UptoPlay to play online the game Word Spells: Word Puzzle Games.
Playing our word game for 10 minutes a day will develop your mind and train your brain.

Word Spells tests your vocabulary. Challenging levels and fun wonders are in store for you! Drag your finger across the screen to combine letters into words, and find all the words hidden in each level!

WHY SHOULD YOU PLAY THIS GAME?

- It's a beautiful, fun word game for free
- We've created over 5,000 incredible crosswords for you
- The difficulty increases with each level: our word game will keep you entertained
- A great workout for your brain
- Solve crosswords and learn while you play
- Find words, solve crosswords, train your mind
- An innovative game that makes solving crosswords more fun than ever
- Evaluate your language skills by guessing words
- Explore fun fairy-tale game locations filled with hundreds of levels
- Get additional coins for finding bonus words

ENTERTAINING PLOT

Help Amelia, a trainee witch, overcome difficulties, meet new characters and solve their problems to earn their trust and make friends. Amelia is really counting on your help!

CREATED SPECIFICALLY FOR FANS OF WORD SEARCH GAMES

After you try out our fun puzzles, you'll never be bored! Once you start solving our crosswords, you won't be able to stop.

Word Spells is perfect for lovers of crosswords, word search games and word anagrams. It combines the best of each! That's not to mention the incredible locations you can visit to relax!

Enjoy a captivating game, full of all kinds of levels and puzzles. Each crossword and each level will bring you a mountain of fun!

OFFLINE

You can play the game offline, which makes it extra-special and, more importantly, good for having fun on-the-go.

Available in the following languages:
Russian
English
Deutch
French
Spanish
Italian
Portuguese
Enjoy with UptoPlay the online game Word Spells: Word Puzzle Games.
ADDITIONAL INFORMATION
Developer: OpenMyGame
Recent changes: We're pleased to release our new update!
Check out our improved design. The "magic of words" has become even more beautiful!
Now your achievements are visible on your new profile page.
Minor bugs have also been fixed.
Enjoy the game!
Page navigation: