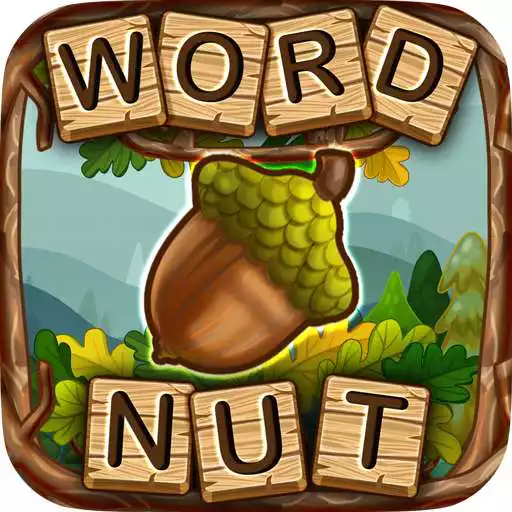 Word Nut
The official app &amp game
Distributed by UptoPlay
SCREENSHOTS
DESCRIPTION
Use UptoPlay to play online the game Word Nut - Word Puzzle Games.
TRY WORD NUT & DOWNLOAD the best word games FREE!

Word Nut has exciting word games Free, Word Nerds! Word Nut starts as an easy word game and gets harder as you level up!

ENJOY WORD CROSSING GAMEPLAY!
- Connect letters in any direction to form the hidden word matches!
- Find as many words as possible to level up and earn bonus rewards!
- Fill in every word in the crossword! Earn bonus coins when you discover hidden words!
- Can't figure out the word jumble? Use coins to get a special hint and win the level!

FEATURES:
- Daily bonus coins for free hints!
- Daily Challenge gives you more free word games, more free bonus coins and more FUN EVERY DAY!
- Over 1000+ Levels to play word games free!
- Free 500 coins at the first word game login.
- Easy to play and difficulty increases as you go!
- Play OFFLINE or ONLINE to train your brain - anytime, anywhere.
- Word Nut is the best free word game!
- For word games free single player mode, play online Word Nut's Free Word Game Now!

Get Word Nut for the best word games free for word game fans, word search addicts, crossword and more!
Play word games now in Word Nut - it's so addictive and nutty fun!


The prizes in this word game are not exchangeable for real-world money or prizes. Having an issue with these free word games for android? For immediate support, contact us at [email protected] Thanks!
Enjoy with UptoPlay the online game Word Nut - Word Puzzle Games.
ADDITIONAL INFORMATION
Developer: Super Nutty Games LLC
Recent changes: Try the Best Free Word Puzzle Games to Train your Brain and Download today!
- Swipe letters in any direction to form the hidden words!
- Find all the words in each crossword to progress through 1000+ Word Puzzle Levels!
- Free 500 coin Welcome Bonus to get free Hints!
- Easy to play, but hard to beat - difficulty increases as you level up!
- Play ONLINE or OFFLINE!
Page navigation: