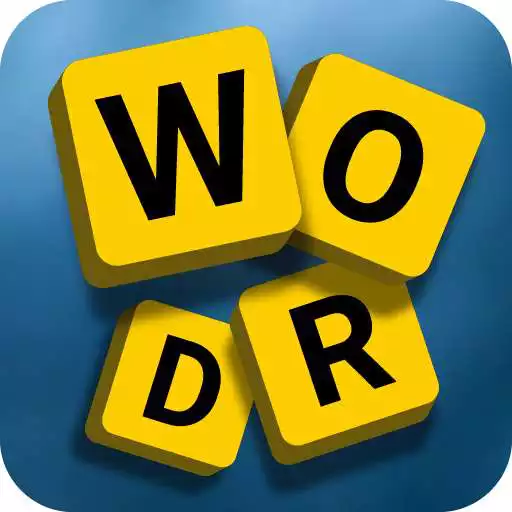 Word Maker: Word Puzzle Games
The official app &amp game
Distributed by UptoPlay
SCREENSHOTS
DESCRIPTION
Use UptoPlay to play online the game Word Maker: Word Puzzle Games.
Word Maker invites all fans of word games, word search or word connect games to a fantastic word puzzle adventure spiced with just the right dose of word puzzles entertainment. Word Maker is all about using just enough brainpower, language skills, and fun to keep crosswords and word games players engaged without ever feeling bored.

Install our Word Maker app without delay to launch on a free word search and word connect journey to help you develop thinking and learning skills like no other.

Discover an excellent variety of free word search games, word connect, and crosswords puzzle games, all in one virtual getaway to a magic 'wordscape' land of relaxation and word puzzle fun.
Challenge yourself to a long session of vocabulary testing and training when connecting letters, finding hidden words, and solving crosswords puzzles! Word Maker is available 24/7, on your breaks from work, school, or while traveling, and it always is such a fun pastime. It's all about word games online, within your reach, whenever you choose to stay in and opt for a fun, relaxing word connect game experience that the whole family can enjoy.

Fans of word search games online and offline, measure up your word search and letter connecting skills! Up for a free word game puzzle challenge? We challenge you to unlock as many Word Maker levels as possible, in a virtual word puzzle world tour!

From New York to L.A. and around the globe, you've embarked on a multifold adventure! Unlock all the word puzzles, combine all the letters, connect all the hidden words and solve all crosswords to discover new crosswords challenges and enrich your vocabulary at the same time.

- Exercise your brain with thousands of challenging word puzzles.
- Test your word games skills, enhance your vocabulary and unlock new Word Maker levels as you climb the vocabulary ladder. How many of the 2000+ levels are you prepared to unlock?
- Earn gold coins every step of this exciting word search game adventure!

HOW TO PLAY WORD MAKER? IT'S EASY:
- Swipe the letters in all directions to line up and combine these letters into words that fill up the crosswords blanks horizontally and vertically on the board
- Tap the Hint buttons to get clues on word connecting
- Tap the Shuffle button to change the order of letters
- Get more hints on connecting words and letters with the help of coins you collected or by watching videos

WORD MAKER APP FEATURES AND PERKS:
- Over 2000 levels to unlock and so many cities to open in your crosswords solving adventure. The more levels you unlock, the more access to fun tools helping you reveal words and letters.
- Thousands of unique, free word games challenges anyone can enjoy in a sort of 'wordscape' from daily stress.
- Well-designed word search game and crosswords interfaces, beautiful graphics, and backgrounds that take you on a relaxing global tour with our unique Travel Theme
- New levels to unlock when searching and connecting words with extra bonus coins at stake.
- Free Daily bonus rewards - it's worth solving those crosswords every day!
- Word games that are suitable for the entire family.
- The perfect brain exercise to power up your memory and your mind skills.
- Vocabulary limitations, word puzzle knowledge, and ability to focus are all pu to test.

Join us to discover everything the Word Maker game has to offer, play and connect words every day and your brain will thank you for the workout!
If you need to stay indoors, playing games such as Word Maker will give you an extra boost of fun and relaxation while staying safe!

Enjoy playing Word Maker, searching, and connecting words? Leave us your rating and review - we look forward to hearing from our players!
Enjoy with UptoPlay the online game Word Maker: Word Puzzle Games.
ADDITIONAL INFORMATION
Developer: AAA Fun
Recent changes: Enjoy game!
Page navigation: