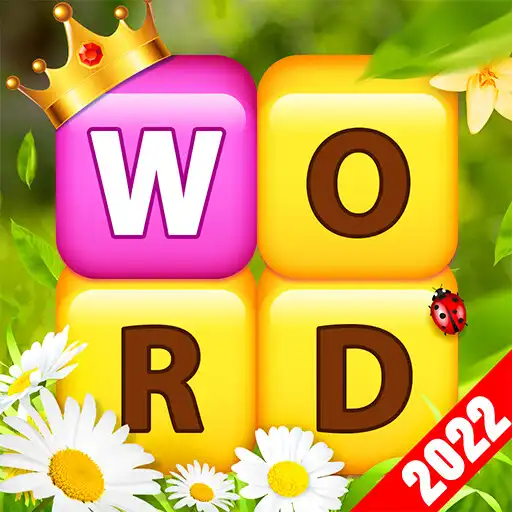 Word Crush
The official app &amp game
Distributed by UptoPlay
SCREENSHOTS
DESCRIPTION
Use UptoPlay to play online the game Word Crush - Fun Puzzle Game.
Sharpen your brain with Word Crush!

Word Crush is a word searching game where you connect, swipe and collect words from stacks of letter blocks through thousands of interesting topics. A word searching and word connecting puzzle game for everyone, there are so many free and fascinating themes, jokes, riddles and brain teasers in this category word connecting game and new puzzles for word searching and connecting will be updated every day! While searching and connecting words, you'll enjoy the mixed fun of crossword, categories word game, word connecting puzzle game, trivia quiz, scrabble, wooden blocks, solitaire as well as tons of funny jokes & puns along the way. By playing Word Crush every now and then during the day, you can give your brain a good train by connecting words and making matches with various fun themes. Word Crush is no doubt an easy and handy way to sharpen your mind. Not to mention the beautiful nature pictures in the background which create a relaxing atmosphere and help you build your inner peace along the way.

Every level has a unique theme and a stack of letter blocks, all you need to do is to find the words related to the theme, swipe to connect the letters and collect the words one after another, and finally clear the level. All the themes are easy to access for everyone, therefore you can pick up any of the puzzles at any time, anywhere. With Word Crush, you can improve your vocabulary while having the time of your life, on your own or with your friends!

Key Features
- Easy to play! Just swipe and connect letters to find words in anagrams.
- Enjoy a classic word puzzle. Letter blocks cascade down as you guess correctly!
- Challenge others as well as yourself - scramble crossy letter stacks to become the top word master!
- Pictures of natural beauty accompany each level, gently transporting you to another world.
- Offline play anywhere, anytime without WIFI!
- Entertain your chums, friends and family with this fantastic new game. Guessing words together is just as fun as playing on your own!
- Challenge your brain and vocabulary. This cross word game starts easy and quickly becomes challenging!
- Every week brings new puzzles to train your brain for infinite fun!

Contact us: [email protected]
Follow our page: https://www.facebook.com/Word-Crush-Fun-Puzzle-Game-1093451577491452/
Enjoy with UptoPlay the online game Word Crush - Fun Puzzle Game.
ADDITIONAL INFORMATION
Developer: TangramGames
Recent changes: 1. Add new levels
2. Optimized user experience
3. Bugs fixed
Page navigation: