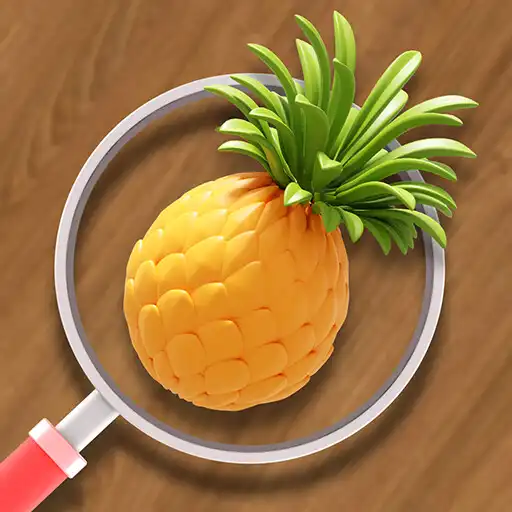 Triple Find 3D
The official app &amp game
Distributed by UptoPlay
SCREENSHOTS
DESCRIPTION
Use UptoPlay to play online the game Triple Find 3D - Triple Match.
Do you enjoy finding games? Come to try this challenging puzzle game!
Triple Find 3D - Triple Match is an easy to learn and fun to play brain puzzle game.
This game is perfect for relaxing & calming, but can also test your mind and memory skills. Triple Find 3D is a fun and easy to play triple tile matching game for both kids and adults.
Test your mind and memory, start searching, find hidden objects and solve puzzle! Improve your sorting skills to become a matching master!

HOW TO PLAY
Pick up three same 3D elements from a pile of messed-up items and eliminate them.
Keep sorting and matching objects until you clear all tiles from the screen
Pay attention to the collecting bar; do not fill it up, or you'll fail the game.
Complete the goal set at the start of the level and become a master of 3D puzzles games!
Powerful boosters can help you pass the levels much faster.
Try to find and clear 3D items within a limited time to challenge higher levels and earn more rewards!

GAME FEATURES
- Simple gameplay
- 1000+ cute 3D objects in high qualities
- As you go further in the journey of being a master in finding 3D elements, you can unlock new items one after another, which will definitely surprise you!
- Super boosters and hints to help you pass hard levels
- Easy to play. You just need to find & drag! Addictive and sometimes needs a strategy.
- Well-designed puzzle levels, unique 3D elements.
- Available to play on both mobile phone and tablet! Enjoy it with the device you want.
- Improves your memory, attention, and concentration trains your brain
- The best time killer when you want to relax.
- Suits for all ages. You can play it with kids, friends, parents... anywhere & anytime you like!

Ready to play?
Start with the play button and complete the first tutorial level, which takes 5 seconds to teach you how to find and connect objects into triples.
After completing the level, challenge yourself against the time and improve your matching skills. Over time you will master memorizing 3D objects while having lots of fun.

Triple Find 3D is absolutely an addictive puzzle game that you must fall in love with once you play it. As a board game, this matching 3D game is simple & entertaining for anybody to enjoy!
Don't be hesitated! Try the free triple matching puzzle - Triple Find 3D now! Level up and grow to be a master in finding & matching elements!

If you have any questions or concerns, let us know, we make sure to help you have the best game experience: [email protected]
Enjoy with UptoPlay the online game Triple Find 3D - Triple Match.
ADDITIONAL INFORMATION
Developer: LIHUHU PTE. LTD.
Recent changes: Welcome to our incredible new Star Tournament event! Get ready to embark on an epic journey to stardom. But wait, there's more! We have some amazing updates in store for you:

- A bunch of fresh and unique objects
- Exciting new challenges
- A smoother and better-performing game
- A spiffy new look for our store with an upgraded user interface

We are dedicated to bringing you enjoyable games that add fun and excitement to your life. Your feedback is important to us!
Page navigation: